21 July 2020
Tech-for-good developer Culture Shift boosts team after £1.35m investment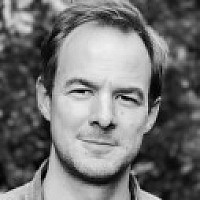 Tech-for-good developer Culture Shift has grown its workforce by more than 60% with the addition of five new staff following VC funding earlier this year.
The Manchester-based start-up, which has created a platform for people to confidentially and safely report workplace harassment, secured a £1.35m investment in a funding round led by Praetura Ventures in March.
Kelsey Paske joins the business as head of customer success from University College London (UCL), where she headed up its behaviour and culture change department.
And Vimla Appadoo, Ash McDowell, Scott McLellan and Chris Northwood join as head of experience, finance director, sales director and development lead respectively.
Paske, who spearheaded the implementation of Culture Shift's anonymous reporting software at UCL, said: "As a former customer of Culture Shift, I've seen first-hand the incredible work the organisation is doing to support those affected by unacceptable behaviour through providing clear and safe pathways for reporting.
"Having seen the remarkable impact a system of this nature can have on an organisation, I'm now excited to support others to shape a positive and inclusive culture."
UCL has been using Culture Shift's reporting software for over a year, enabling all students and staff to anonymously report any incidents of bullying, harassment and sexual misconduct, or to contact an advisor for support. 
Gemma McCall (pictured top), CEO and co-founder of Culture Shift, said: "We're thrilled to have Kelsey, Vimla, Ash, Scott and Chris on board, bolstering our strong, smart and innovative team even further."
Culture Shift works with over 50 of the UK's universities, plus a number of corporate customers.