29 March 2021
Newcastle tech firm Oak Engage to hire 27 new staff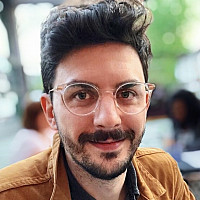 Newcastle tech firm Oak Engage has begun a recruitment drive, with a goal to hire 27 people across its product, engineering, customer, marketing and business development departments. 
The firm said it also intends to add a further 8 roles before the end of July, almost doubling the 55 jobs already created at their headquarters at Generator Studios in Newcastle's city centre. 
The company, which has hired 17 people already this year, provides internal communications software which integrates with office applications to the likes of Aldi, Boohoo, Halfords, ITV and most recently, Five Guys. 
Will Murray, CEO at Oak said: "We're proud of our roots and committed to creating opportunities in the region in order to enhance our capabilities for the future.
"People who are looking for exciting career options – whether that's young people or more experienced professionals - no longer need to move out of the region to find them."