11 December 2018
Review: Tech Growth and Success in 2019 - Prolific North Roundtable Discussion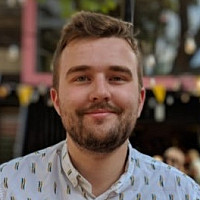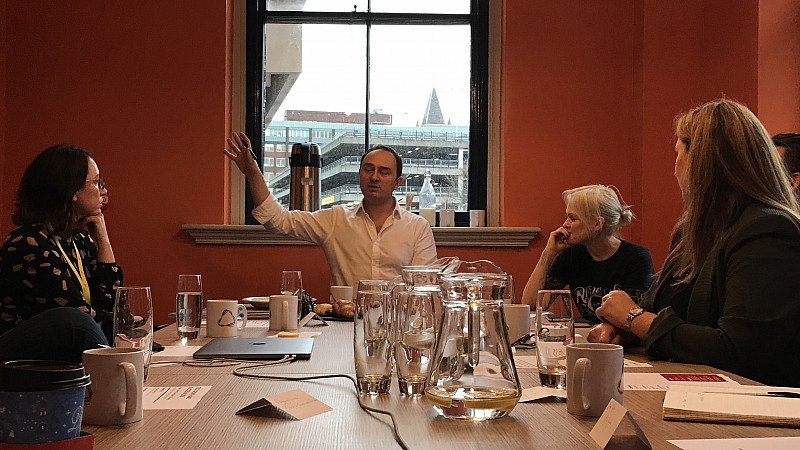 Tech Growth and Success in 2019 - Roundtable discussion, held on December 6th, 2019.
There might never have been a period of such uncertainty looking to the future as there is now, with the spectre of Brexit, political difficulties, and an ever-more competitive and unpredictable marketplace.
A selection of Northern tech leaders came together to put their cases to one another at the most recent roundtable discussion, which was held at Prolific North's offices at Accelerate Places in Manchester and hosted by applied futurist Tom Cheesewright.
Our thanks go to our sponsors, Knight Corporate Finance, for their support in putting this fascinating discussion on.
Chaired by: Tom Cheesewright, Applied Futurist, Book of the Future
Attendees
Ambitions and predictions for 2019
For Jenny Davies (M247), specifically organic growth continues to be a priority. M247 is hoping to build on their platform, with an eye to working towards wider European and global expansion.
Tim Langley (Canddi) predicted that the upcoming year will be both interesting and challenging. SMEs are looking to raise capital, leveraging their assets for cash. At the same time, the relationship between what is being deployed and what is being held onto is unexpected.
Ajay Shah (Knight Corporate Finance), recognised Knight's most successful year yet with a record number of deals, on the occastion of its 10th year in business. The market is extremely buoyant at the moment and the growth is being driven by more active buyers than ever before and a wide range of funding options available.
For Lisa Ortega (Keep It Usable), she was glad that as digital booms and the high street falls away, businesses have gained more awareness of what UX actually is, and are losing confidence in the providers that promise UX without the experience.
Tom Jones (Knight Corporate Finance) talked about his predictions and ambitions from his clients' perspectives. Businesses are now not just looking to acquire for scale, but also looking at verticalisation and acquiring different product set for cross sell and up-sell opportunities.
Elizabeth Clark (Dream Agility) said she looks forward to two new products being launched in the new year that'll take advantage of the untapped "long tail" of Google. When it comes to funding, there are ambitious plans to do an ICO with the support of the FCA Sandbox.
Tash Willcocks (Hyper Island) said they have an ambition to grow, with a potential new full time course coming soon to Stockholm. As Brexit approaches, there's a potentially huge effect on EU and international students ‒ though many students are more curious than concerned, and are waiting to see what will actually happen come the date the country leaves.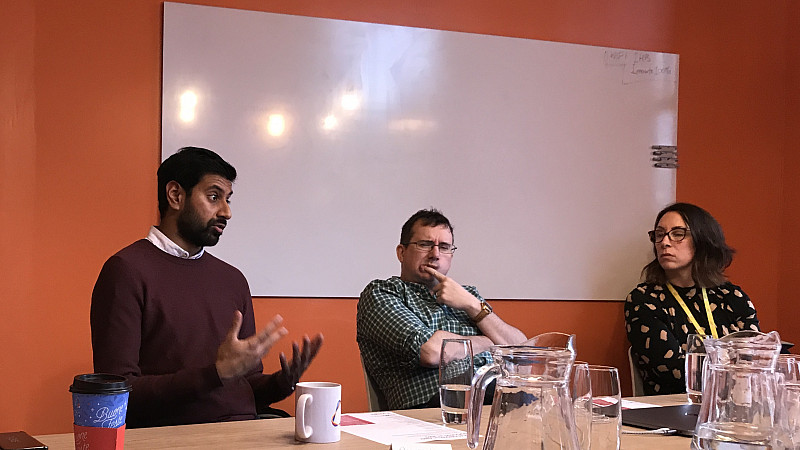 Alternative sources of funding
For Elizabeth Clark (Dream Agility), debt has been a revelation. They've always made revenue, and have only recently found out they could have serviced their debt.
The choice has never been broader for business owners to look for financial support, said Jenny Davies (M247). Lenders have different agendas – debt lenders are supportive of growth if you're doing well, while private equity is different. Now, even bodies such as infrastructure funds – who historically have invested in utilities – are coming to the table, excited by the high recurring revenue of the TMT sectors.
Tim Langley (Canddi) said SEIS, EIS and tax credits are funding sources it will be very easy for the government to start chipping away at soon. What's more, crowdfunding, funding circles and P2P lending have become horrible for both sides – high returns are just unsustainable.
Modern and cutting-edge technologies
Lisa Ortega (Keep It Usable) said clients no longer want to make their websites easy for clients to use, they simply want to sell more. They're asking how they can decrease their marketing budget at the same time as increasing conversions. Keep It Usable uses things like eye-tracking technologies for effective conversion optimisation.
When it came to blockchain, some were sceptical. Elizabeth Clark (Dream Agility) said a local company, Oldham's Energi Mine, had raised up to £13million using an ICO, which is blockchain-backed. It's Dream Agility's goal to raise funds using a personally crafted ICO, but in a safer and more restrained way.
Tash Willcocks (Hyper Island) said people still jam FinTech and blockchain together – people don't understand it's more complicated than "blockchain is finance". One of the most interesting applications is in healthcare. The NHS is still writing things out by hand and putting them at the end of patients' beds; blockchain could ensure efficiency and privacy.
Elizabeth Clark (Dream Agility) was excited that Google is democratising AI by putting it in the cloud. It's the definition of the problem that has become interesting, not the tool that can solve it. People will no longer be frightened of machine learning before long.
She said it's the human skills that have become useful again. During Black Friday, things happen so quickly Google's algorithms can't keep up. You need a person to recognise what's flying out and make an informed judgement. The mindset needs to change from beating the machine to enhancing it.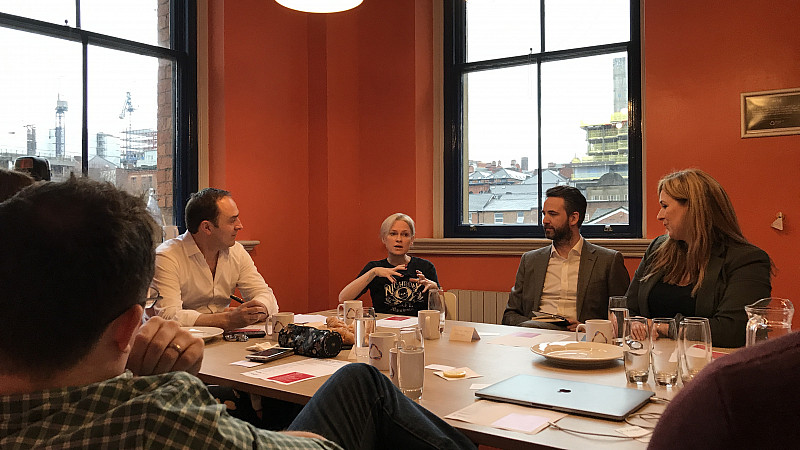 Barriers to growth
Jenny Davies (M247) said the challenge for any SME is how to maintain their natural agility as they grow, as opposed to the bureaucracy of larger organisations. It makes the purchasing life cycle larger.
Data protection and security is an enormous issue. Bureaucracy is an interesting point, said Tim Langley (Canddi). More and more government and international regulation is having different effects on different sectors. The GDPR introduction caused headaches for Canddi because of fear in the market – but there is also scope for opportunity, with new RegTech organisations being launched.
Tash Willcocks (Hyper Island) said there was a need for a fresh mind – one thesis she's read involved turning round the idea of GDPR to help make a company more valuable rather than less. Let's see how we can make changes like this successful, rather than moaning.
It has become a sort of excuse for some to become lazy, said Tom Cheesewright (Book of the Future).
What would you change in 2019?
For Jenny Davies (M247), it's about diversity. She's had moments to make her question whether we've made the progress we think we've made. Tech is one of the most inclusive sectors, and she wants to talk more about that – showing people who are traditionally written off that tech provides them a home to flourish in.
Ajay Shah (Knight Corporate Finance) said he hopes fewer people take on a transaction without first seeking advice. Business owners should speak to an advisor long before they are thinking of a transaction – get in early and have an informal chat – is his recommendation.
Lisa Ortega (Keep It Usable) said she wants to improve the understanding of what UX is – the concepts of psychology and getting valid results. There are too many bandwagon-jumpers, who have mixed up the definition. She wants people to know you only get good value with good resources and qualified people.
Tom Jones (Knight Corporate Finance) said he wants people to always have a view of their long-term strategy. Work backwards from your business and personal goals, and it'll inform the right decisions. Knowing what makes you happy will help you make the right decisions for yourself and your business in the future. Bringing advisors into the business will help you focus on the long-term strategy.
Elizabeth Clark (Dream Agility) said her key current theme is simply education. She wants to support people in developing countries as they use the internet and do business, as well as engaging in education of the long tail, which is currently untapped.
Michael Holligan (Barclays) wants to make it easier for anybody to do business across any sector. With the possible support of new RegTech innovations, he said he wants to streamline regulations, engaging people on a linear basis without jumping through hoops.
Tash Willcocks (Hyper Island) said she would change the "experience paradox". She would totally stop free internships that only help those with the support of wealthy parents behind them.
Some people say "I won't get a job unless I do a free internship, but I can't eat sometimes because of it". We have to stop that. Lisa Ortega (Keep It Usable) said it's not always just for interns either, sometimes it's agencies who are expected to work for free. Tash Willcocks (Hyper Island) said you can't be expected to do it just because you love it; you have to eat.