26 August 2020
Recently uncovered Christie caper adapted for radio by Made In Manchester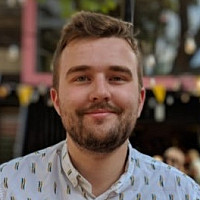 An early example of Agatha Christie's work which lay undiscovered for years will be aired this weekend on BBC Radio 4 after having been adapted by Made In Manchester.
MIM was commissioned for the world premiere of 'The Lie', and worked in conjunction with The Christie Archive Trust to produce the 90-minute, which predates her famous stage thrillers, such as Black Coffee and The Mousetrap - the longest-running stage play in history.
'The Lie' was discovered by theatre producer Julius Greene, having been kept in the family archives and undiscovered for decades. 
The strapline runs as follows: "In every life there comes a moment, one supreme and all-powerful moment, when we hold our fate in our hands, to decide our entire life for good or evil." The story follows a protagonist who is unhappy in her marriage with an obsessive husband, and goes missing for a night with "devastating consequences".
Julius Greene has been brought on as director of MIM's radio adaptation, saying: "Seemingly written in the mid-1920s, during the breakdown of Christie's first marriage, 'The Lie' is an intensely personal piece of writing - a hard-hitting domestic drama which bears many of the hallmarks of her later work for the theatre, and which offers a unique insight into her complex emotional response to events in her own life at the time.
"It's been a pleasure to turn the play into radio. And I'm sure the Radio 4 audience will be gripped."
The new Agatha Christie production marks another Radio 4 production by MIM in recent months. The production company produced 'Pandemic 1918' in May, a three-part documentary drama which covered the spread of the 1918 outbreak of Spanish Flu.
Ashley Byrne, Executive Producer, said: "It's MIM's 15th birthday this year and it's wonderful to be marking the occasion by creating some real history. This is very special and we're delighted to have been able to make it happen. This is The Lie's first broadcast in any media."
Agatha Christie's The Lie is broadcast on BBC Radio 4 on Saturday at 2:30pm.