28 May 2021
Mason Williams wins 5 star Resorts and Reading Eggs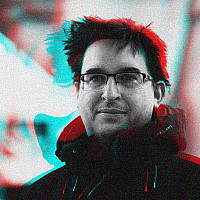 Mason Williams has won three new clients, worth almost £200k in fees, following a series of competitive pitches.
The agency will be looking after Bahiazul Villas, a five star resort in the Canary Islands as it targets UK families and couples searching for year-round sunshine.
It will also be working with Trafalgar St. James Hotel, London, a 5-star 131 bedroom hotel in central London. The hotel is looking to engage better with UK consumers.
Finally, the agency, which is based in Manchester, London and Mallorca, has won an account from Reading Eggs. Developed in Australia, the company has come up with a new system to teach children, as young as 18 months, to learn how to read.
"Like many agencies, we have faced some tough times but these wins put us back in play and stronger than ever as we come out of the pandemic," said founder and Managing Director, Rita Rowe.
"The wins have been in our traditional heart-land of hotel, hospitality and children and family sectors and our past experience of working in these fields for thirty years has held us in good stead when pitching for new brand and new accounts.  The MW family is super creative and totally focused driven and we have become closer, tighter and stronger during lockdown."