01 February 2019
Aire Design and Powerhouse team up for homeless charity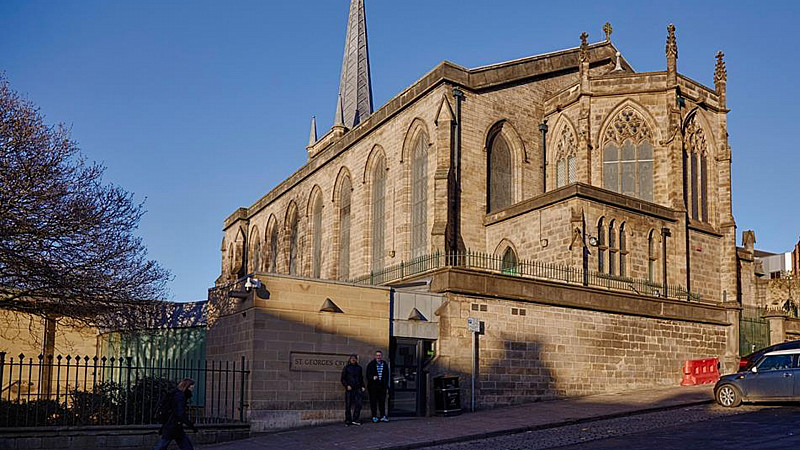 Aire Design and Powerhouse have been brought in to help Leeds city centre homeless charity, St George's Crypt.
The two agencies will be providing pro bono support for the organisation to overhaul its marketing, as it aims to build additional housing over the next 12 months.
Aire will be developing design content as well as creating templates that the charity can adapt and use across its social media and advertising.
Powerhouse, meanwhile, will be producing stock photography and film, for use throughout the year.
"St George's Crypt is much more than a soup kitchen. Of course, we supply hot food and a warm bed at night, but we also re-house 1,500 people a year, provide health services, offer engagement activities, and deliver training and employment opportunities," explained Andrew Omond, project manager at the charity.
"Sadly, homelessness is on the rise, so we have to continually improve and invest in these services; which are a vital safety net for those people who have hit hard times.
"But the perception surrounding homelessness needs to change, in order to develop donations for what we do. We have plenty of brilliant, feel-good stories to share – including positive client journeys, volunteers who've been with us for years, as well as the charitable nature of our wonderful city. So, the support of Aire and Powerhouse will help us to communicate these in an interesting, thought-provoking manner, which moves people towards taking action."
The first new content is set to be released in April.
"Essentially, the premise behind what we're creating is that everything is versatile and adaptable for The Crypt to use in their own way, however and whenever they want," added Neil Adams, Managing Director of Powerhouse, said
"By giving them the tools they need to bring their content together, rather than supplying prescribed, fixed content, this will have a longer lasting impact as the charity continue to market themselves effectively, beyond our 12 month partnership."