09 July 2021
Maritime history inspires Hummel's Everton "dazzle" kit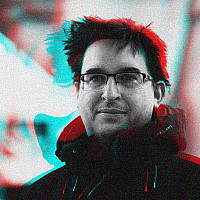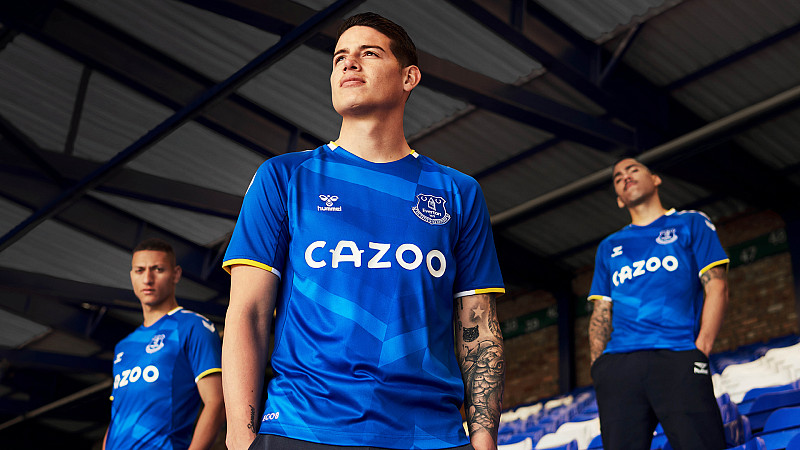 Hummel has revealed its new kit for Everton, with its design inspired by Liverpool's docks and maritime history.
The dazzle-camouflage strip features a 2-tone patterned blue shirt, which is manufactured using material produced from eight recycled plastic bottles 
Last season's shirt had the Z Cars sound bar woven into the design and the Danish manufacturer has been led by history again this year.
The dazzle pattern comes from the role of Liverpool and its docks in painting naval ships with the "inventive and bold livery" during the First World War.
The brainchild of a British marine artist, the use of contrasting shapes, tones and colours proved highly effective at disguising a vessel's size, speed, distance and direction, confusing the enemy at sea.  
"On the back of last season's home shirt becoming the fastest-selling in the Club's history, we are excited to launch our 2021/22 strip and hope it will once again prove popular with Evertonians all across the world," said Alan McTavish, Commercial Director at Everton.
"hummel's creative process of how to take something like dazzle, which forms an interesting part of our city's history, and weave it into our kits has been really interesting to see. They have also once again shown their commitment to our fans by going to great lengths to involve them in the launch of this kit to illustrate the Club's popularity and how it touches people in all four corners of the globe."   
The launch includes a video featuring players from the first team modelling the strip. It also includes user-generated footage of the dazzle being recreated by Everton fans around the world.
"When it came to creating our latest home kit for Everton, we wanted to deliver something that was striking and different but still respectful of the Club's traditions," explained Allan Vad Nielsen, hummel's CEO.
 "We have drawn on the city of Liverpool's links with the dazzle pattern to do that, giving it a historical nod, but also put fans at the centre of our launch in celebration of Everton's ever-growing global popularity and exciting future ahead." 
Cazoo will, once again, feature on the front of both adult and junior shirts. Megafon will be on the Women's version of the home shirt, with Yota the sleeve partner.