08 October 2020
A Real Handful for Brandon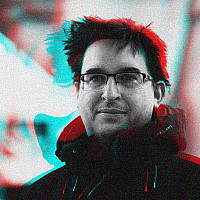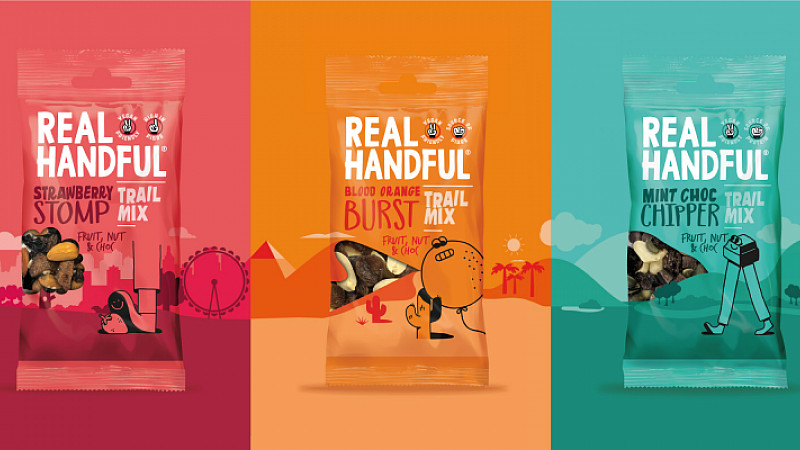 Brandon has completed the branding for snacking start-up, Real Handful.
The Altrincham company worked with the firm on strategy and packaging design.
This included highlighting to customers the health benefits of the snacks, and getting them to stand out in a competitive category.
"Our bars and trail mixes celebrate the awesome and unruly flavour possibilities of natural fruits, nuts and seeds, but we recognised that as a relatively unknown format in the UK," explained Joe Taylor, Co-Founder at Real Handful.
"We loved Brandon's 'All Hail the Trail' reframing of our brand proposition, creating a space that we could truly own."
The design features on the brand's new website and is being rolled out across its existing ranges over the next few months and into 2021.
"Throughout the project we were keen to dial up the product benefits while ensuring that the heart and soul of the brand wasn't lost; which isn't easy on such a small pack format! All Hail the Trail is truly authentic to both product and brand with its bold and celebratory personality," said Emma Wilson, Account Director at Brandon.
"Working collaboratively with Joe and Carly, we established the correct pack hierarchy for brand, flavour, range, descriptor and benefit, and which messages were the most motivating to their consumer."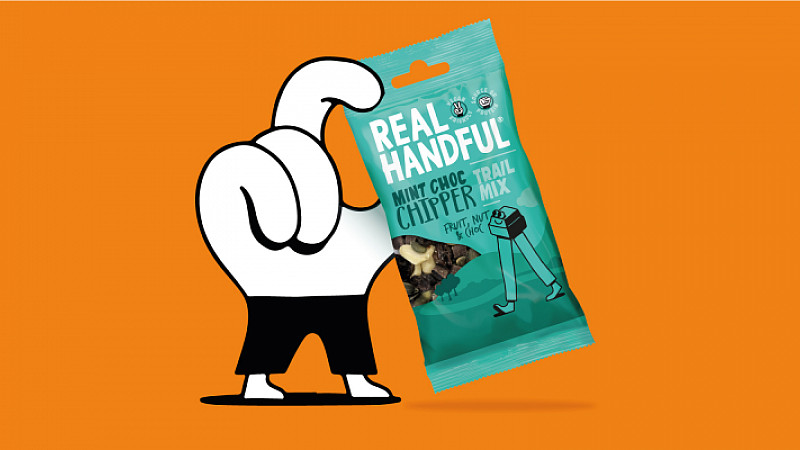 Steve Conchie, Creative Director at Brandon added:
"To increase differentiation between SKUs and aid consumer navigation, we retained the existing variant illustrations but added a suite of landscape backdrops to allow the characters to live within their own environments. The mountain, desert and city landscapes also hint at the great outdoors and the origin of trail mix to help establish a connection and ownability of the category.
"Using the Real Handful hand icon, we also brought product benefits and nutritional claims, such as 'vegan friendly' and 'gluten free', to the front of pack to provide consumers with the information they want at a glance."
Brandon also incorporated a window into the backdrop's design on the trail mix and added a product shot to the bars.