17 January 2020
Creative Scale-Up programme launched for Greater Manchester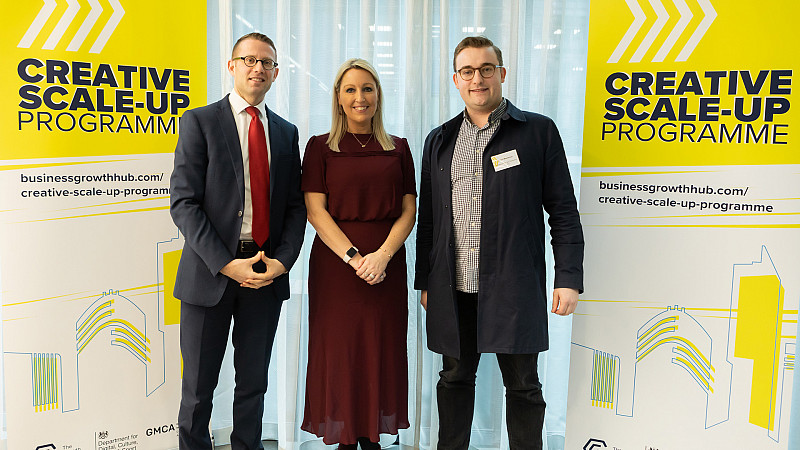 A new programme to help creative businesses in Greater Manchester grow has been launched today.
The Creative Scale-Up programme has been established by the Growth Company and Greater Manchester Combined Authority (GMCA) and fully funded by the Department for Digital Culture Media and Sport.
It will provide "bespoke business support" to tackle gaps in investment and growth in the sector.
"The creative industries are extremely important to our city-region, contributing over £1.4 billion to the local economy every year and playing a key role in shaping Greater Manchester's rich and vibrant culture," said Andy Burnham, Mayor of Greater Manchester at the launch.
"The Creative Scale-Up Programme will be an integral part of Greater Manchester's support for the sector and will arm creative businesses with the necessary skills they need to succeed, ensuring we sustain the growth of this vital sector."
The initial cohort includes Mustard Media, which works with festivals including Parklife, Skiddle and Manchester Pride.
"We've already seen the benefit of being involved with GC Business Growth Hub's Amplify and Greater Connected programmes over the past few years, so it was a simple decision to take up this opportunity with Creative Scale-Up," said Rob Masterson, Managing Director at Mustard Media.
"The previous programmes have given us the knowledge and tools we needed to shape our growth plan and map out our 'mission, motto and mantra'. We've been able to expand our international plans and take on new staff, so we're excited to see where this new programme will take us in 2020 and beyond."
In order to take part, creative companies need to have a minimum of eight staff (including freelancers) and are already growing or are looking to grow.