05 July 2022
Scott Mills' afternoon slot becomes first Radio 1 weekday show to move to Salford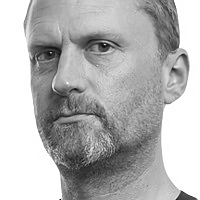 Scott Mills' afternoon slot on Radio 1 is to become the first weekday programme on the station to be broadcast from Salford.
The BBC has confirmed that the show will be moving north when Mills leaves the station to take over Steve Wright's show on Radio 2.
From September, Mills' Radio 1 slot between 1pm and 3.30pm on Mondays to Thursdays will be taken over by Bolton-born Vicky Hawkesworth, who currently presents regular shows on BBC Radio Manchester and Gaydio, and Northern Irish presenter Dean McCullough, who currently hosts the station's weekend 10.30am-1pm slot.
In a significant move for the corporation's Across the UK plans, the new show will broadcast from the BBC's MediaCityUK studios in Salford, marking the first time a weekday Radio 1 show has broadcast from the BBC's Northern HQ since it opened in 2011.
Last year the station moved its first weekend show to Salford.
The show will follow in the footsteps of Mark Riley and Mark Radcliffe, who broadcast both the Radio 1 Breakfast Show and their Mark and Lard Afternoon Show for the channel from the BBC's former Manchester home at New Broadcasting House, on Oxford Road, between 1997 and 2004.
The Across the UK initiative was announced in March 2021 and seeks to make the BBC more representative by moving jobs and entire departments out of the capital to MediaCity and further regional bases in Birmingham, Cardiff, Leeds, and Glasgow. The plans also include the creation of a new version of BBC One tailored for audiences in the North of England. Hawkesworth and McCullogh are both currently resident in Greater Manchester
Hawkesworth said: "In all honesty, I don't think there are words that can live up to how incredibly excited I am. I am quite literally about to live my dream and I can't wait to get going."
Her new co-host McCullough added: "It's bittersweet because like so many millions of people I am a huge fan of Scott and Chris [Stark, Mills's co-host]. They are hands down the best at doing the radio, ever."
Mills will be bidding farewell to Radio 1 following a 24-year stint at the station. The new show will hit the airwaves from Salford from 1pm on September 5.