22 September 2020
Aldi Bake Off idents revealed following 4Sales deal broker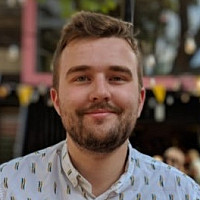 The sponsorship idents for tonight's Great British Bake Off have been revealed, created by McCann UK for Aldi.
The budget supermarket was announced as the exclusive sponsor of Bake Off on Channel 4 at the beginning of September, with 4Sales' regional Manchester team responsible for brokering the deal with McCann UK.
Bake Off returns to TV tonight (September 22nd) at 8pm, and its advert breaks will be bookended by all-new idents featuring a new family of characters, Aldi's gingerbread family who are piped in the colours of the supermarket chain. The animations run in five, 10 and 15-second versions surronding the baking show.
One 19-second ident opens on the gingerbread son balancing precariously on an egg rack, before tumbling off and breaking his arm.
McCann UK Chief Creative Officer, Dave Price said; "We wanted to capture that great British spirit and stalwart attitude that a cup of tea and a slice of cake can fix most family mishaps.
"The tone and sentiment is in keeping with Aldi's light-hearted brand persona and we are confident the family's unique charm will capture the hearts of the Great British Bake Off viewers."
The Great British Bake Off is produced by Love Productions for Channel 4. This year's series sees a new line-up of presenters, with comedian Matt Lucas taking the place of Sandi Toksvig, who had been fronting the programme since 2017 alongside Noel Fielding.
Due to restrictions surrounding COVID-19, this series of Bake Off has needed to be produced in a new way, with production staff - consisting of 120 people - and the cast living in a self-contained biosphere for six weeks to safely film the series.