06 June 2022
McCann Leeds' return to live Creative Courage events to focus on the state of the nation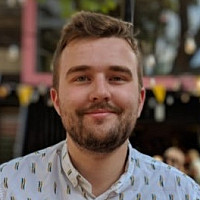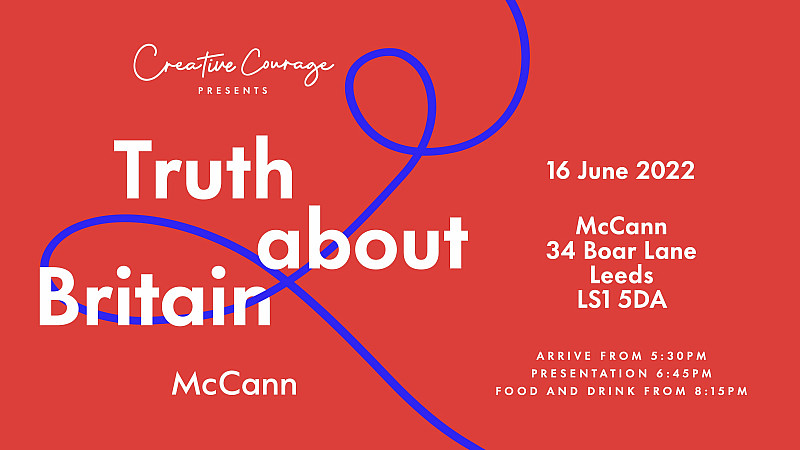 McCann Leeds, the strategic creative agency, has revealed it is bringing back its live series of Creative Courage events with an evening looking at the 'Truth About Britain'.
After the success of its live event series launched alongside its arrival in the city in 2019, and a programme of virtual talks with creative industry leaders throughout COVID, this event marks its a return to in-person.
Speakers will include former Weetabix figure Gareth Turner, and takes place on June 16th at 5:30pm at McCann Leeds' office on Boar Lane, looking at the role of brands and businesses in a changing social, political and cultural landscape, anchored on McCann Worldgroup's latest 'Truth About Britain' study, which is now into its 11th year.
The report paints a picture of Britishness and the current national mood, and where in 2007 it originally explored how the economic crisis affected UK life, in 2022 it looks at how core narratives and experiences in Britain have evolved.
Olly Sowden, Managing Director at McCann Leeds, said: "When we launched in Leeds almost three years ago, we did so under the banner of 'Creative Courage', launching an event series which we hoped would support the city's existing creative talent, help engage young people with creative opportunities, as well as stimulate debate on a number of topics within the creative community.
"While the live event series quickly went online during the pandemic, we've been waiting patiently to resume it. The Truth About Britain study gives us a fantastic opportunity to do just that by revealing the findings from a huge piece of work which reviews contemporary experiences of Britishness and highlights the key areas where the British experience is shifting.
"We're therefore looking forward to a lively discussion where we look at how businesses and brands can navigate today's Britain.
"We have some fantastic speakers lined up, including Gareth Turner, Head of Marketing at Weetabix, as well as Dr Rodney Collins, SVP and Director of McCann Worldgroup Truth Central who will share the findings from the Truth About Britain report itself."