20 August 2021
Rap and Murals as Hisense and BBC prepare for Leeds United's return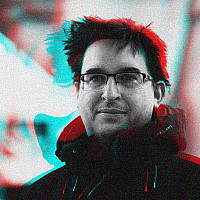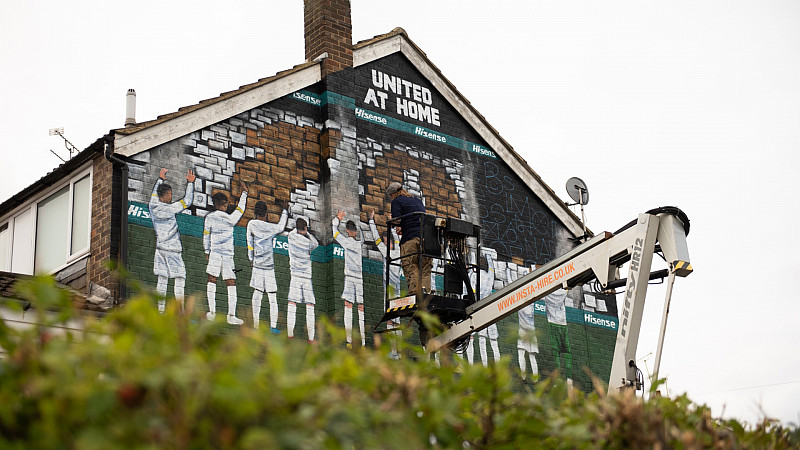 As Leeds United prepares for a full capacity crowd at Elland Road for the first time since March 2020, the BBC and Hisense have their own special welcomes.
Club sponsor, Hisense, has unveiled a United At Home mural outside the stadium.
Created on the corner of Wesley Street and Hoxton Mount it shows the team lined up in front of the stands.
"We're going into our second season as a sponsor of this great club, and we we're keen to do our bit in making sure the welcome back to Elland Road is as special for the fans as possible," explained Arun Bhatoye, Head of Marketing at Hisense UK.
"We're excited to see the stands full once again, as the fans and team celebrate being United at Home at Elland Road."
The mural will have a look and feel of the centenary game in 2019 and has been painted by artist Adam Duffield, who worked on the Lucas Radebe and Pablo Hernandez murals.
Meanwhile BBC Three's Rap Game UK winner, Graft, has recorded a special song to mark the event for BBC Radio Leeds.
The Leeds rapper is a passionate supporter of the club and spent 2 years at its Academy before turning to music.
BBC Music Introducing in West Yorkshire presenter, Emily Pilbeam and Radio Leeds Sports Editor, Jonathan Buchan, approached him to write the track.
"Reflecting the city of Leeds is majorly important to me. I'm from Leeds and I'm very proud of my upbringing, my family, my friends and everything in my childhood that has shaped who I am today," he said.
"It is important for me to showcase the city. The concept of the song is about the fans returning to the stadium. I really wanted to encapsulate the vibe of the fans being here, the sounds, the smells, the cheers and the day out with your friends."
BBC Radio Leeds Sport Editor, Jonathan Buchan added: 
"To have a talent such as Graft share the passion for Leeds United with supporters who will be filling the stands on Saturday made this a no-brainer of an idea! His dedication to music emulates the dedication shown by the tens of thousands who have been exiled for 17 months due to the Covid-19 pandemic. The emotion 'Welcome Home' is written with will hopefully give fans just a small taste of what it will feel like to be back inside Elland Road. It's a fantastic collaboration of music and sport celebrating the city of Leeds."