03 October 2019
Inspired Spaces North 2019: Inside the shortlisted entries (part 4)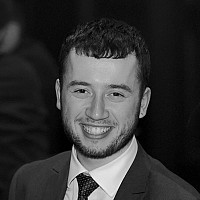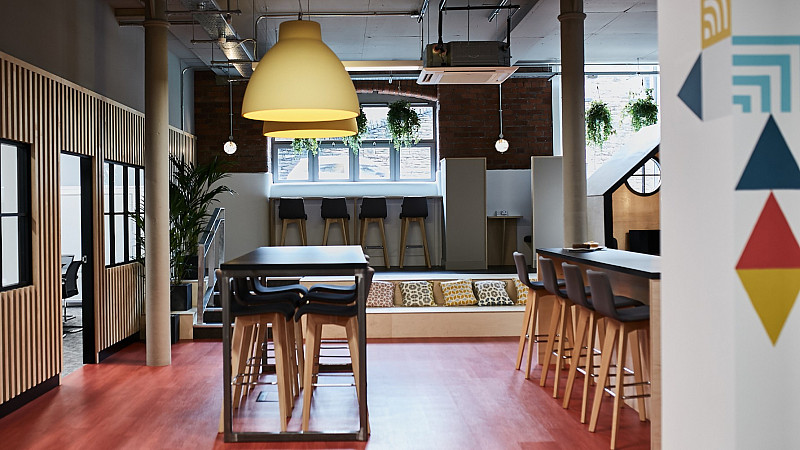 Here is part four of our series profiling the shortlisted places for this year's Inspired Spaces North competition.
Inspired Spaces North is held in association with Active Profile, with Sheila Bird Group as headline sponsor. Special thanks must also go to partners Avison Young and Zut Media.
A lengthy judging session in August produced a shortlist of 20 Northern workspaces. Have a look inside some of the other workspaces in the shortlist by clicking on the links below.
A public vote will take place in October with the top 10 and the overall winner announced at a wrap party later in the year, held at 86 Princess Street.
Inspired Space 13: Praetura Ventures, Manchester
"Our meeting rooms don't just treat you to sky-high views of Manchester's financial district. Each room is connected with state-of-the-art technology, designed to melt away seamlessly behind the scenes and allow for heavy focus on important work.
"Our 6,000sqft premises have been specifically designed with easy collaboration in mind. The nine rows of desks in the office are carefully placed to maximise productive interaction and minimise distraction, keeping cross-functional teams close together."
Inspired Space 14: Shepherds Friendly Society, Cheadle
"From the vintage sash windows to the high industrial beamed ceilings, our modern and forward-thinking employee-focused workspace hopes to develop a modern member-centric Society for another 200-years. The welcoming entrance has an instant impact by allowing each guest to be welcomed immediately and become part of our friendly open plan office.
"The simple blend of old and new, which is reflected sympathetically in the décor and fittings, allows each employee to work to their full capacity in comfortable and spacious surroundings. "
Inspired Space 15: Sigma Consulting Solutions Limited, Macclesfield
"Although we are a user experience agency, we had never looked at our own experience at work. Instead, we had added desks as we added people. This project allowed us to re-imagine and re-design our space around who we are, what we do and how we work.
"It has completely changed the way teams collaborate, how we meet and how we facilitate user and customer involvement in our design research and testing. It's an incredibly relaxed and calming environment, which is perfect for guests."
Inspired Space 16: The Binary Box, Audenshaw
"The space has made a huge difference to the way we work as it is much more stimulating than our previous environment so it is a great place for us to develop creative ideas and work out how to create new and exciting installations. We have also carefully planned the logistics of the area to make sure the layout is conducive of a productive working environment."
We'll be back with the final part five next week, looking at a further four more shortlisted entries for ISN 2019...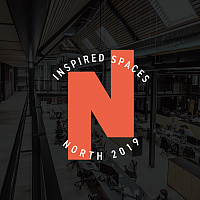 Find out more about Inspired Spaces North
2019 marks Inspired Spaces North's fourth year of recognising the finest workspaces in the region. Find out more about the competition...