26 September 2019
Inspired Spaces North 2019: Inside the shortlisted entries (part 3)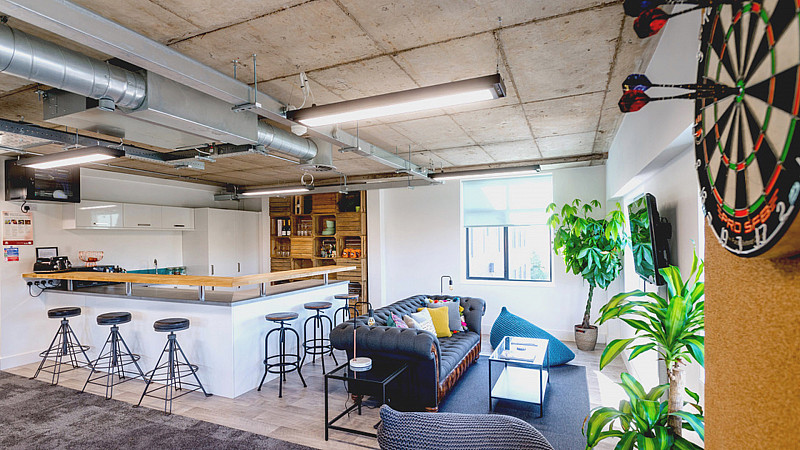 Here is part three of our series profiling the shortlisted places for this year's Inspired Spaces North competition.
Inspired Spaces North is held in association with Active Profile, with Sheila Bird Group as headline sponsor. Special thanks must also go to partners Avison Young and Zut Media.
A lengthy judging session in August produced a shortlist of 20 Northern workspaces. Have a look inside some of the other workspaces in the shortlist by clicking on the links below.
A public vote will take place in October with the top 10 and the overall winner announced at a wrap party later in the year, held at 86 Princess Street.
Inspired Space 9: House of Make, Wilmslow
They said: "House of Make is a story of our brand. The business was started with a dining room table and a shed. The stationary cupboard is named Sue's (our first employee) shed and the table sits in our office. We have Kylie Minogue's dressing room; which is a tribute to the late Mo Done. The cleaning room is the "Hinching Room". We have the Oprah Winfrey and Tony Robbins Boardrooms. There's a fitness area with a putting green. 'Cinema.Meets.Disco' is our auditorium to for films, meetings and parties."
Inspired Space 10: MediaWorks, Gateshead
"It has provided Mediaworks creative team with greater think space with individual huddle hubs as well as a new social space to enable staff to take a break from their digital devices to unwind. It has encouraged even greater collaboration and between teams, thanks to the overall design, layout and functionality of the office.
"The feedback that we have received – both from employees and visitors – has been phenomenal and there has been a tangible 'buzz' around the company since moving to our new home."
Inspired Space 11: No Brainer, Warrington
"The office layout embodies No Brainer's ethos; combining the logical elements of left-brain thinking and the creativity of right-brain thinking to deliver a quality service for our clients. The left side is dedicated to the corporate element of our business; a reception and boardroom for greeting clients and hosting meetings.
"The right half has breakout areas for creativity and brainstorming. There are a pool table and dartboard for downtime and team building."
Inspired Space 12: Ovo Spaces, Sheffield
"Within the building we have created three inspiring spaces. Terminal 1 - Our own headquarters, a place where employees can feel comfortable, have fun and contribute. Terminal 2 - An interactive showroom/business events venue and also space where our employees can work, rest and play. The Barge - A bespoke wide beam canal barge featuring the very latest sustainable, eco-friendly features. Great for team building and afternoons out.
"We have designed a space where our employees would love to work but also a space that would attract and retain the best talent."
We'll be back with part four next week, looking at a further four more shortlisted entries for ISN 2019...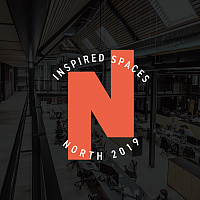 Find out more about Inspired Spaces North
2019 marks Inspired Spaces North's fourth year of recognising the finest workspaces in the region. Find out more about the competition...