02 November 2021
Shares drop to new low after THG's largest institutional investor sells half its stake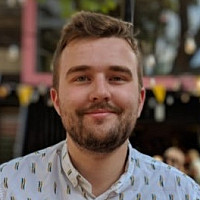 BlackRock, the American investment management firm, has announced it will sell half its stocks in THG - leading to a severe drop in the ecommerce retailer's share price.
Having experienced a challenging period with share prices dropping in one day by 35% last month, BlackRock's announcement has seen THG shares fall to a record low of 198p, later moving up to 204p.
The investor is selling 58 million THG shares at a discounted price - 195p each - having previously held a 10.1% stake in THG, around 124m shares.
THG, which owns Lookfantastic and Cult Beauty, floated on the London Stock Exchange in 2020, which at the time was the biggest London stock market debut since 2013 - raising £1.88 billion in the process.
Quoted in The Guardian, Russ Mould, Investment Director at AJ Bell said: "[THG] is losing fans at an incredibly rapid rate".
"The shares peaked at nearly 800p at the start of the year, and today they briefly traded below 200p. Asset managers rarely sell after a stock has already fallen so much unless they've lost all confidence in the business and/or found something that completely changes the investment case.
"The backlash against THG seems to centre on the fact that people bought into the hype without paying attention to valuation."