07 December 2018
Wardell Armstrong see 54% increase in site activity after Plinkfizz makeover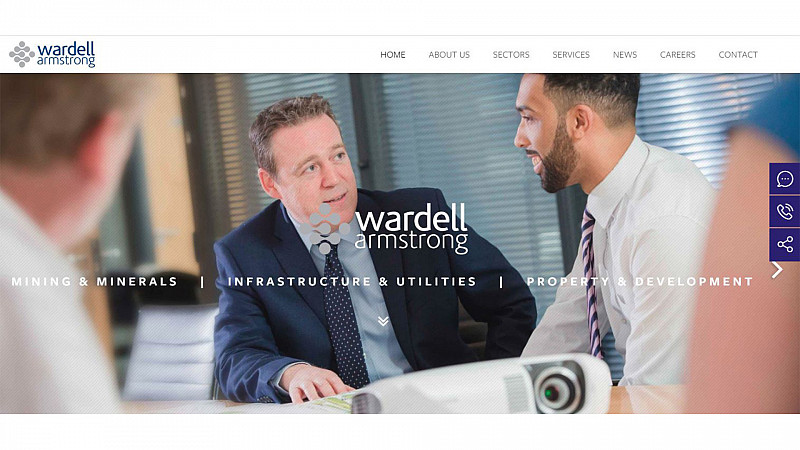 Plinkfizz have redesigned the website for engineering, environmental and mining consultancy, Wardell Armstrong.
The agency was appointed to improve the site's SEO, simplify users' online experience and replace the previous "clunky, outdated" model.
"A big part of our brief was to move the brand positioning on in terms of design and styling and photography, as well as vastly improve the user experience of the website and give it a more leading-edge tech feel," said Plinkfizz's head of design and studio, Rob Forster.
After streamlining 700 pages into just 60, new features now include a "mega" menu, sticky navigation and scroll activated animation.
"People photography was an essential element as Wardell Armstrong is a consultancy, so their people are their strength and main resource," added Forster.
Wardell Armstrong's marketing manager, Jo Heaton added:
"I was becoming embarrassed to promote our old site as it was very outdated. We were lucky to receive one incoming enquiry from it per week.
"Plinkfizz definitely met the brief for us, providing a site which is simple for me to update and manage and we now receive quality customer enquiries every day… we're now looking at developing the site further with Plinkfizz over the coming months."