27 September 2018
Leeds appeals to Channel 4 to swipe right for digital love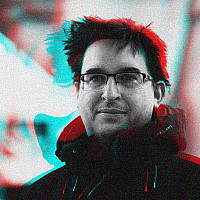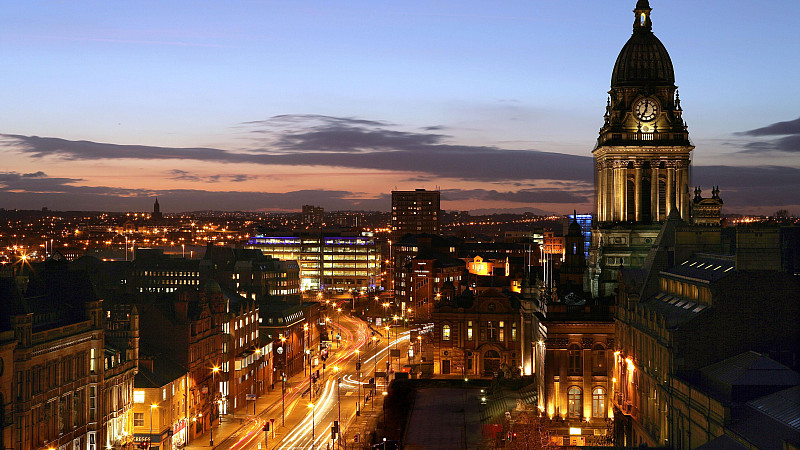 Leeds is trying to woo Channel 4 with a new app to entice it to set up shop in the city.
Channel 4 has shortlisted Leeds, Manchester and Birmingham as potential regional headquarters.
The app is part of the All in. Leeds campaign, a collaboration between more than 50 local creative agencies, which have come together to show what the city can offer.
Supported by Leeds City Council, the "digital love letter" has been created by Bolser and will be presented to Channel 4 through a progressive web app.
It encourages users to swipe right to match facts and photos to Leeds and share results via social media using the #4sparks hashtag.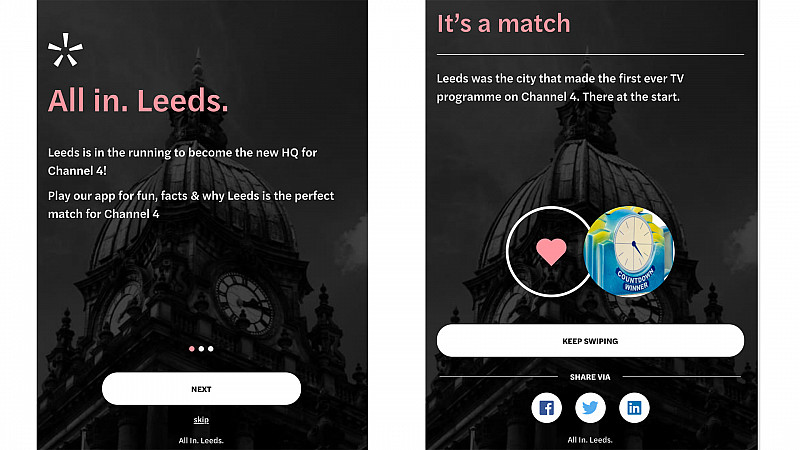 "As the collective of agencies were discussing what was needed to get Channel 4 to understand the huge potential Leeds has to offer, it was pointed out that we were in effect writing a love letter to Channel 4," said Ashley Bolser, MD of Bolser.
"We need them to understand how passionate we are, and how much of a perfect match we believe Leeds to be for them. As no one writes love letters anymore, we decided we could bring a fresh new take on this approach and update the concept, using our digital skills. We also felt this was a great way to showcase the huge talent we have in the creative industries in the city, something very important when it comes to attracting such a key player to the North."
Bolser added that the app was a "labour of love, with no external funding."