07 May 2021
Covid challenges as Hydra preps meal website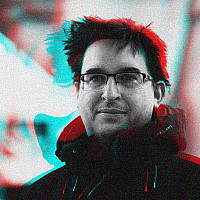 Hydra Creative has completed a new website for fresh meal prep provider, Nutri-Fast.
The Sheffield digital agency explained that it was a "challenge" as just a month after the full e-commerce site was launched, changes in Covid guidelines meant that the business could no longer trade, as it was based in a gym.
As the website had already started to gain users, it had to be quickly updated to alert new and existing customers that they were temporarily not able to place orders, whilst expanding the offering on the website, to include subscriptions and a new menu for the reopening of the business in April.
"We found a gap in the market for locally sourced, restaurant quality, healthy meals and Nutri-Fast was born," said Ben Hawksworth, Owner of Nutri-Fast.
"Hydra Creative built us a website that allows us to have over 1,000 customisable and 100% accurate meal combinations, whilst allowing our customers to choose between one-off meals and subscriptions, as well as offering both local collection and nationwide DPD deliveries."
Hydra Creative is now providing ongoing SEO and digital marketing support.