09 January 2020
Near-Life wins grant to develop disaster response software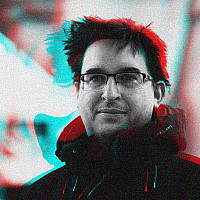 Near-Life has been awarded an Innovate UK grant, to develop an interactive VR solution for the UK's international response efforts.
The Manchester EdTech company will create a pilot project, focused around an emergency field hospital.
Its bid was endorsed by the Department for International Development and will involve close collaboration with the UK's emergency international responders, including UK ISAR.
"We're really looking forward to working with Near-Life on this very much needed piece of learning to support the difficult work carried out by the UK's international civilian responders," said Paul Lawless, who heads up UK ISAR.
The cash comes from Innovate UK's Audience of the Future Fund, which is  aimed at the immersive tech space. It will be matched with investment from the Northern Powerhouse Investment Fund, managed by Maven Capital Partners, and Innovate UK grant partners GC Angels.
"This award is fantastic news for us. It will super charge our ability to push the boundaries in the exciting world of immersive learning," explained Near-Life's Co-Founder and CEO Mike Todd.
"There's a lot of interesting work being done in Greater Manchester's Tech Scene and it's an exciting time to be working in this space – especially on a project like this that can make a real difference."