13 December 2019
Cheshire company develops next generation in-car cockpit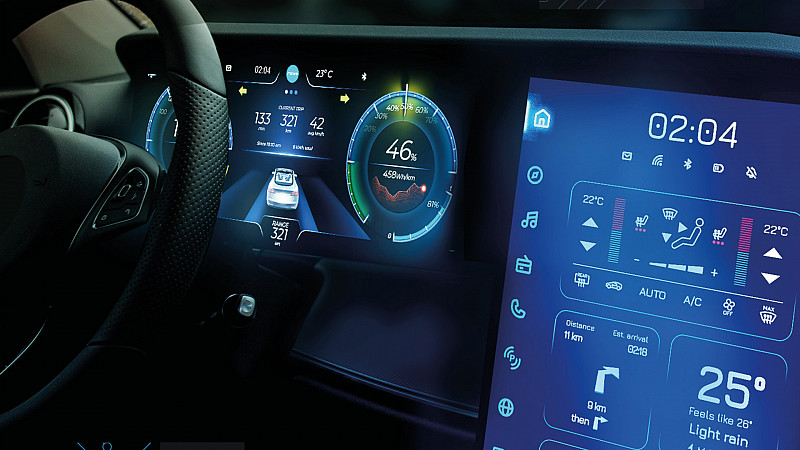 Wilmslow's Mobica has partnered with MediaTek, to develop the "next generation in-car experience."
It's used Google Android Open Source Project and TomTom Navigation Software to come up with a personalised digital cockpit concept.
The system displays driver notifications including ADAS (Advanced Driver-assistance Systems), a speedometer, guided navigation manoeuvres, tell-tales and media information.
There's also TomTom connected Navigation, a Media player, phone integration and 360 degree parking assistant camera with image stitching.
By using Google's AOSP, it allows manufacturers to retain IP for potential future monetisation.
"Mobica has deployed it's virtualisation, systems integration, and Arm IP expertise to create a next-generation, personalised, multi-domain HMI (Human Machine Interface). All of which are then executed on a single Arm-based system-on-chip from Mediatek, chosen for its high performance and power efficiency," explained Wolfram Ries, VP of Automotive Sales at Mobica.
"We are delighted our solution illustrates the combined capabilities of Arm, Google AOSP, TomTom Navigation Software, MediaTek, and Mobica in delivering a next generation in-car experience."