28 November 2019
£1.5million funding for Leeds games studio
XR Games has secured a £1.5m funding round, to invest in development and expand its games portfolio.
The Leeds studio says it also plans to expand its global virtual reality operations more than 5-fold by 2024.
The funding was led by Praetura Ventures alongside existing investor ACT Capital Partners and marks Praetura Ventures first Yorkshire move.
XR Games was founded by Bobby Thandi in 2017 and specialises in VR and AR games for licenced intellectual properties. This has included work with Sony Pictures Virtual Reality and Rovio Entertainment for console VR games, and has recently released The Angry Birds Movie 2 VR: Under Pressure.
The company is also set to embark on several new strategic partnerships, including one with "an innovative LA-based production company."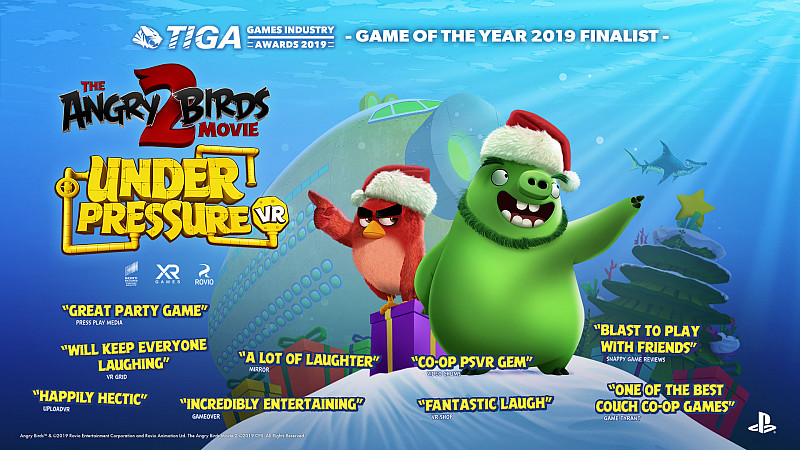 "We are incredibly excited about Praetura's investment in XR Games. Not only do they share our vision for growth, they are committed to supporting our ambitions and can provide strategic support alongside an injection of capital," said Thandi.
"This was a really important factor when choosing our next investment partner and their support represents a significant milestone for our business. Together we will be able to grow our team and continue to build partnerships with major movie studios to capture new opportunities moving forward."
Thandi believes the new cash injection will enable it to invest in the development of new projects in collaboration with Hollywood film studios, and global media and entertainment companies.
"Virtual reality gaming is a multibillion-dollar industry set to grow significantly within the next five years and as technology continues to advance at a rapid rate, XR Games is well placed to keep pace with this demand," added Mark Lyons, Director at Praetura Ventures.
"Bobby has built a strong business that places consumer experience and client partnerships at its core, and it is a fantastic example of the talent and capability we have here in the north. It's our mission to provide businesses just like XR with the finance and support they need to deliver great things and that XR Games will firmly establish a foothold at the forefront of the VR gaming industry."
IBM, Social Chain and Co-op to speak at Digital City Expo
Among the first names announced for the Manchester Central event