08 February 2019
5-time Oscar nominated actor Albert Finney dies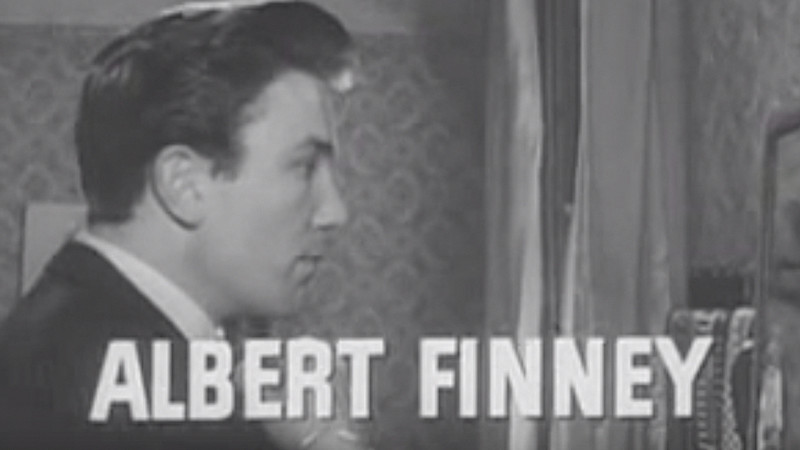 Albert Finney, one of the leading actors of his generation, has died, aged 82.
"Albert Finney, aged 82, passed away peacefully after a short illness with those closest to him by his side. The family request privacy at this sad time," said a family spokesperson.
Born in Salford in 1936, Finney was the son of a bookmaker and was encouraged by his headteacher at Salford Grammar School to pursue acting. He got a place at the Royal Academy of Dramatic Arts, where his contemporaries including Alan Bates and Peter O'Toole.
He first made his name on the stage, after joining the Royal Shakespeare Company. His first film role, was in an adaptation of The Entertainer in1960, which was set in Morecambe. That was directed by Tony Richardson and the pair would become key figures in the British New Wave of social realism.
Later that year came his big screen break, with Saturday Night and Sunday Morning. He played Arthur Seaton, a lathe worker who refused to "let the bastards grind you down."
Three years later, he joined forces with Richardson again, this time with the US hit, Tom Jones. It was one of his few romantic parts, instead preferring character roles, with films including Night Must Fall and Scrooge.
Then he had two Oscar nominated performances as Hercule Poirot in Murder on the Orient Express (1974) and "Sir" in The Dresser.
Later in his career, he starred opposite Julia Roberts in Erin Brokovich, and won Bafta, Golden Globe and Emmy awards for his performance as Winston Churchill in The Gathering Storm for television.
His last major performance was the gamekeeper, Kincade in the James Bond film, Skyfall.
He turned down a CBE in 1980 and a Knighthood in 2000.
Bafta said today:
"We are deeply saddened to hear of the passing of Albert Finney. The recipient of the BAFTA Fellowship in 2001, Finney will be warmly remembered for his powerful performances in Saturday Night and Sunday Morning, Tom Jones, Big Fish and many more."