12 July 2019
Yorkshire indie acquired by Canada's Entertainment One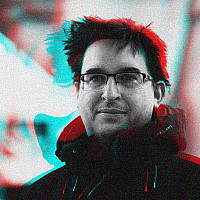 Daisybeck Studios, the Leeds-based indie behind The Yorkshire Vet and Springtime on the Farm has been acquired by global media firm, eOne.
eOne is based in Toronto, with offices around the world. Its eclectic slate ranges from Oscar-winning film Green Book, to Peppa Pig, John Wick, Stan & Ollie and Designated Survivor.
The acquisition of Daisybeck is part of a "planned expansion" of its non-scripted activities in the UK.
"Joining eOne is the perfect strategic move for Daisybeck," said founder and Managing Director, Paul Stead.
"It will provide our infrastructure with the proper capabilities and support to allow us to truly capitalise on the unscripted television opportunities in the UK from our base in the North of England. It's a very exciting time in content creation, not least because of UK network Channel 4 setting up their National Headquarters down the road from our studios. This will help us continue our growth with other key UK networks including Channel 5 and being part of eOne really future proofs our business. We chose them because of their passion for programming and the support they clearly provide to the creative teams across their group."
Stead will continue to oversee day-to-day operations of the studios.
"Paul and his team have built a best-in-class business by focusing their efforts in the unscripted arena on what they do incredibly well and we believe their current and future projects along with their existing catalog align well with the continued strategic growth plans of our unscripted business in the UK and beyond," said eOne's President, Global Unscripted, Tara Long. 
As well as The Yorkshire Vet and Springtime on the Farm, Daisybeck has produced Big Week at the Zoo, Made in Britain and Body Donors.
eOne's network includes film distribution company Sierra/Affinity; Amblin Partners with DreamWorks Studios, Participant Media, and Reliance Entertainment; Makeready with Brad Weston.
Its unscripted division includes Whizz Kid Entertainment and Renegade 83.
The details of the deal haven't been released, but in its latest accounts, Daisybeck had current assets of £1.5m, up from £694k the year before. Its shareholders funds were £359k (2017: £70k)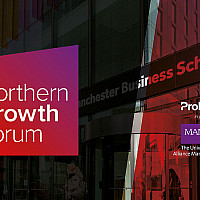 Join our exclusive half-day event for business leaders
Register your interest to attend the Northern Growth Forum