04 July 2022
SALT appoints Andy Jessop head of content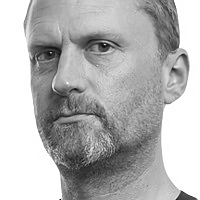 Andy Jessop has been appointed as SALT.agency's first head of content.
Jessop will step up from his current position of content strategy manager to help expand SALT's content offering to clients.
 Within his new role, he will be responsible for building out the content department, developing high-quality content strategies and auditing the content performance of new and prospective clients.
With ten years of experience in copywriting, PR, content strategy, and SEO, Jessop initially joined SALT just months after its formation in 2014.
Jessop said of his new role: "I look forward to starting in this new position with SALT, having helped grow the content team at SALT for just over seven years. With so many talented people within the team, I know I have the best people around me to help expand and deliver high-performing and responsible campaigns for our clients."
Reza Moaiandin, co-founder and director of SALT.agency, added: "Over the past seven years, Andy has helped grow the content team into a viable and successful part of the company. As SALT is a technically focused SEO agency, it is a pleasure to see our creative offering expand so we can support both new and current clients with high-quality content strategies. I look forward to seeing where the team will head in the next 12 months."