16 May 2022
Leeds agency Bolser on the importance of good UX in digital design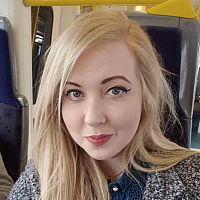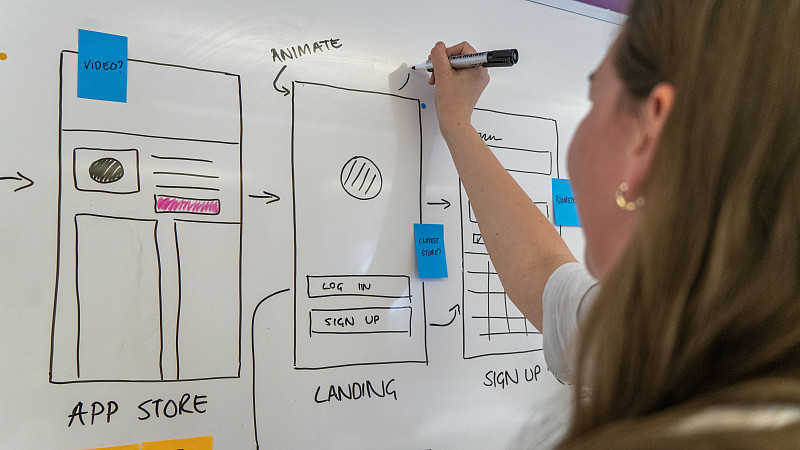 Leeds-based agency Bolser on why user experience (UX) is key to shaping digital design projects - and how it works with its clients such as Football Foundation, Microsoft and KFC.
"Good UX is not just design, it's deeper than that. You need to look at the bigger picture," Dominic Howe, Client Services Director at Bolser, told Prolific North on the importance of UX.
Howe, who has worked at the agency for almost 20 years, works closely with clients by examining their needs and ambitions and how the agency can work to achieve them.
"Our mission statement has three pillars: championing the user, innovation and digital delivery," he explained. 
Within the user experience and design side of projects, he said the agency found that "championing the user and integrating digital innovation can really be well applied to UX".
Hanneka Kilburn, Head of Design at the agency, oversees a team of five designers who are in charge of everything from design, pitch creative, concept work through the entire UX process from the beginning stages to its final execution.
"The way we see UX is that it involves the whole end-to-end digital journey, making a product that the users want to use, making it as simple and as easy and as effective as possible.
"It is not just about an interface, it's about everything that goes with it. We look at it offline as well as online, how users interact with that product, is it easy for them to use, what kind of interactions are they doing," she said.
Looking at the customer journey by "mapping out the user" and finding out who they are, then walking them through the process to find out how well they interact with a product is equally as important as the design, Dominic added. 
"We have always been good at seeing things out in the wild. We will spend time with clients and actually understand their business and how people use their digital products and services," he said.
From going into a restaurant to understand how the ordering process works, to figuring out if there are any customer issues or problems, it is all part of how the agency strives to understand the way a company works behind the scenes and ultimately, user behaviour.
"We come into it from an outsider's perspective," he said. "That is where we go back to the design team essentially, having that fresh pair of eyes to determine whatever problems exist in the digital space."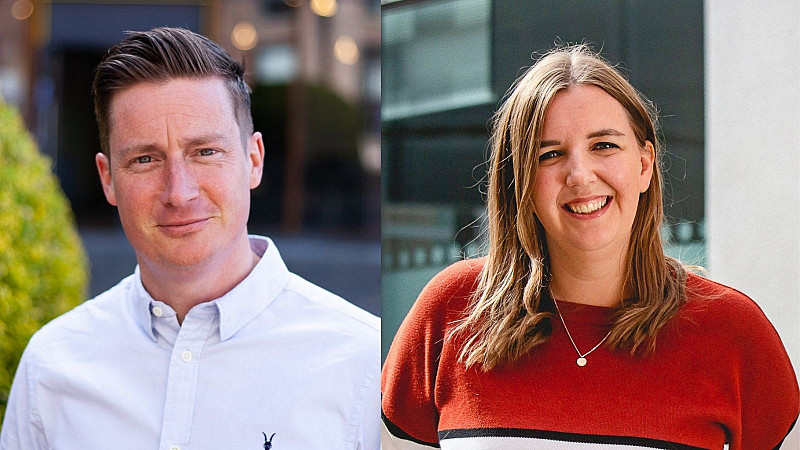 With the digital products it creates for clients from website to app design, the journey starts with the user.
"We have done a lot of work on understanding the users," he explained, which is what he believes sets the agency apart from others. "We always put the user's needs and requirements first."
Collaboration, insights and analytics
Collaborating and working closely with clients such as Microsoft and EE has equipped the agency with vital knowledge from larger UX internal teams, which is beneficial for future projects.
This feeds into the agency's designs, as being a small team it can become immersed in the full process of a project, gaining valuable insights and inspiration across a range of areas along the way.
From delving into analytics to look at what users do on a page and looking at heat maps to assess user behaviour, she said the design team do an analysis that will "feed into those designs".
"We'll look at competitors, analyse areas of the site and do user research to gain that bigger picture but we are always building out our design based on these factors rather than just what we think they want," she explains.
Starting out with in-house focus groups to testing prototypes of products, the agency runs through a number of techniques to focus on UX research which underpins its design work. 
"There's always a customer journey piece at the beginning and that rolls through into the actual user experience design where we're prototyping things, and we're doing best practice which is critical," she said.
On projects working with Leeds debt charity Step Change, Yorkshire Building Society, Xbox Interactive Services and the Football Foundation, the agency has worked with them in a number of different ways, from focusing solely on a UX project to being embedded in the organisation as a specialist team.
"Our team has worked really closely and been embedded in other organisations, so Hanneka for example spent a lot of time with EE and KFC. We started working with Flutter in the past six months, again we are seen as their UX specialist that they brought into the business," Dominic explained.
There are many benefits of working "very collaboratively" with clients, said Hanneka. "We will talk to everyone in the business about their involvement in the digital journey and then we can bring our outside influence, to really build out some good design for them."
"Real valuable insight" tends to come from being embedded in the business, she added, by speaking to people like customer service representatives who use certain systems on a regular basis who can highlight any issues with the existing systems.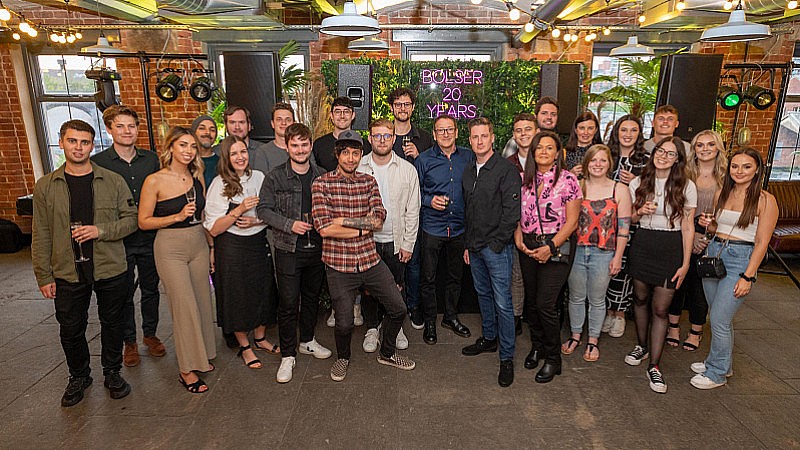 The perception of UX, creative flair and work for Football Foundation
In response to a recent debate sparked via a LinkedIn post on whether UX professionals 'lack proper visual talent', Hanneka explained how the industry "seems to be splitting out UX and design".
While there may be a case for the research element of UX being separated, because it is "a lot of work that those with more of a visual talent" might not want to get into, she said this is where the agency differs.
"The team started as graphic designers. We do UI, we do animation, we do a bit of everything," she explained, as UX and the research behind it feeds into digital design.
Dominic believes there is a "real danger" that the UX process can become "very formulaic", which he says the agency steers away from by encouraging creative flair.
"I think where we've been different is we look at ways we can inject some innovation within it. So some theatre, some creativity, some real natural design flair within the process."
An abundance of creative ideas, attention to detail and the finishing touches in the form of content or animation is where the agency strives to stand out. 
"We've got to take note from big players like Apple and Google, because they set the patterns that people get used to. You still need to start disrupting it a little bit to get the best experience for people," added Hanneka.
"It's not necessarily always about what you can do. It's just about how we can strip stuff back, how you can make it seamless, how you can reduce the amount of information that people are having to digest. It's strategically thinking like that."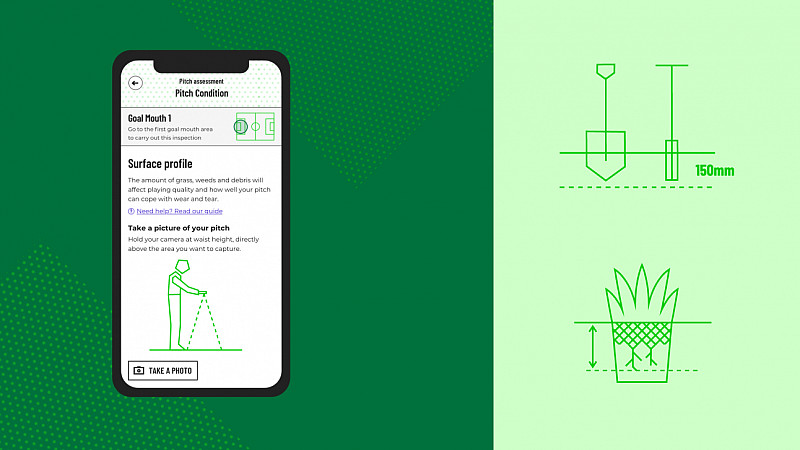 Working with the Football Foundation, which is a sports charity from the Premier League, FA and government that works to help communities with local football facilities, the agency completed a number of projects which included designing and developing a new website.
"Through the work that we're doing, we've seen a 500% increase in grant applications on the back of that work because we've got people to the content that they wanted to see and we've made the process easier for them to get through it," explained Dominic.
"We really spent a lot of time with them and the end users. For a recent app project our team went out across a number of sports clubs talking to them about the challenges, really making sure the details [are] right," he said.
The pair said it was one of their favourite projects they have recently worked on "from an impact standpoint" because of the importance of its messaging in encouraging the nation to be more active. 
"From our perspective, and why the team has really bought into that is the work we are doing now in this business, in 10 years it'll have had a huge impact and you will see it," said Dominic.
"They have helped us translate complex user journeys into intuitive, insight-driven designs that have converted more users," added Sam Bunis, Director of Brand, Marketing and Communication at Football Foundation.