23 February 2016
Young's film celebrates the "pretty random life" of Scouts founder Baden-Powell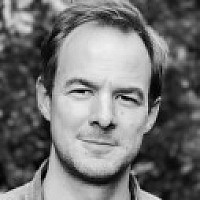 Cheshire agency Young has worked with The Scout Association to help it celebrate the life of founder Robert Baden-Powell.
It was given "total creative freedom" to create a mixed media film to mark Founder's Day yesterday, writing the script and handling final production.
The project spanned an "intense" two-month period of "paper cutting, clay moulding, hand drawn animation, digital animation, wood sculptures, embroidery, pin badge pressing and balloon popping".
Geth Vaughan, Young director, said: "We were contacted by the Scouts as they liked the tone of our self initiated work (in particular the I Didn't Know That series) and were keen for us to do something a bit different to their usual forms of communication. They were also keen for the film to be enjoyed by non Scout members also."
Kevin Yeates, head of creative at The Scout Association, added: "It's been fantastic working with Young. My ambition from the very first phone call with Geth was to set broad boundaries for him to be creative within. Those boundaries have been smashed to smithereens."
Young has previously worked with the likes of Lime Pictures, Tate, Lego and Manchester Business School.