02 July 2014
Garden design brief blooms for Reform Creative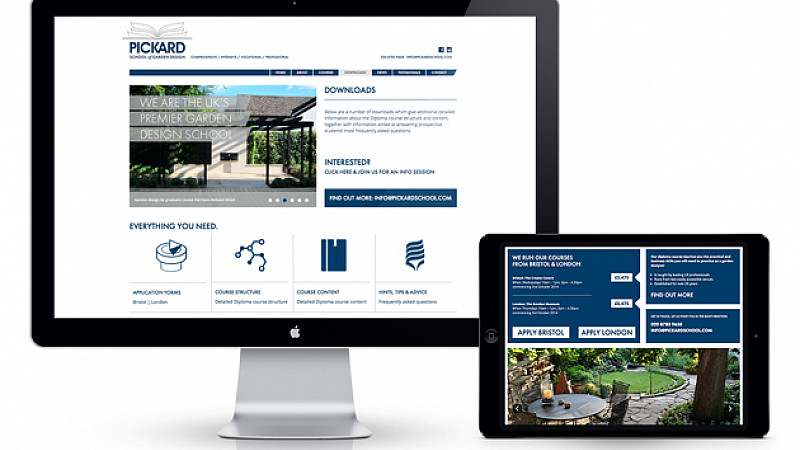 A school which teaches students about garden design commissioned Manchester agency Reform Creative to plant a new brand and online presence.
The Pickard School of Garden Design, founded by multi award winning designer and former Vice Chairman of the Society of Garden Designers Christopher Pickard over 25 years ago, wanted to attract 30-50 year olds looking to re-train in design.
Creative director Paul Heaton said the challenge was to avoid referencing gardening, as Pickard do not offer a 'how to garden course' but instead teach a high level diploma on how to design outdoor garden spaces.
"Reform Creative concentrated on the academic aspect of the course and the idea of designing outdoor space and avoided creating any impression of a horticultural school. They chose a professional, contemporary look with clean typography which would appeal to the target audience. Colours were selected to represent a professional education establishment, rather than choosing green, which is typically selected for anything garden related.
The school runs the diploma in garden design from two sites in Bristol and London and has a reputation for producing some of the country's most talented designers.