20 January 2014
Robbie Savage signs contract extension as Kitbag brand ambassador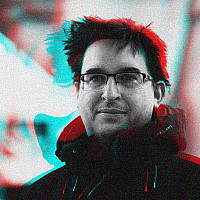 Robbie Savage has extended his deal with Manchester-based sports retailer, Kitbag.com, which will see the footballer-turned-pundit remain as the firm's brand ambassador.
Over the next 12 months Savage will be used to raise Kitbag's profile among its target audience of 17-25-year-olds. This will include PR, run by the recently appointed Tangerine and social media campaigns.
Savage will also be the company's roaming reporter in Brazil this summer.
"Working with Robbie has proved to be a great success; he's a charismatic character with a superb sense of fun and his credibility as a sports star has helped Kitbag.com build its reputation across the sporting industry," stated Andy Anson, chief executive officer of Kitbag.
"Kitbag is trusted by the sports trade to provide customers with the best and latest products and delivery services across the globe and Robbie has helped us to communicate that message to sports fans worldwide. We look forward to continuing to work with Robbie on the numerous exciting campaigns planned for 2014."