26 February 2018
Big Brand Ideas rebrands medical equipment company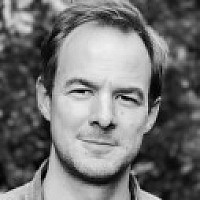 Customer engagement agency Big Brand Ideas is behind the rebrand of three leading UK medical equipment service providers - including Asteral and MESA - after a merger between eight international organisations.
Asteral and MESA, who provide vendor-independent diagnostic imaging maintenance and managed services to the NHS and private healthcare providers, has rebranded to Althea.
Althea is now the world's largest independent integrated healthcare technology management provider, with more than 1.4 million medical devices under management in more than 1,700 healthcare facilities in 18 countries.
In its first phrase of activity, Big Brand Ideas, has developed a rebranded UK company website, designed new exhibition stand materials, redesigned its print adverts to maintain its media schedule, as well as updated its corporate photography and helped manage an internal launch for colleagues.
Jon Butler, managing director of Big Brand Ideas, said: "Althea is a rapidly growing company that is a leader in its industry. Maintaining its brand awareness within its market as it transitioned to Althea was crucial.
"The company has an established reputation and well-regarded legacy that needed to be maintained throughout its name change, and this was a key focus as we developed a rebrand strategy."