11 February 2021
Where I WFH: Sharon Brigden, Founder & MD, SLBPR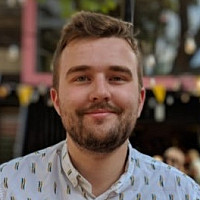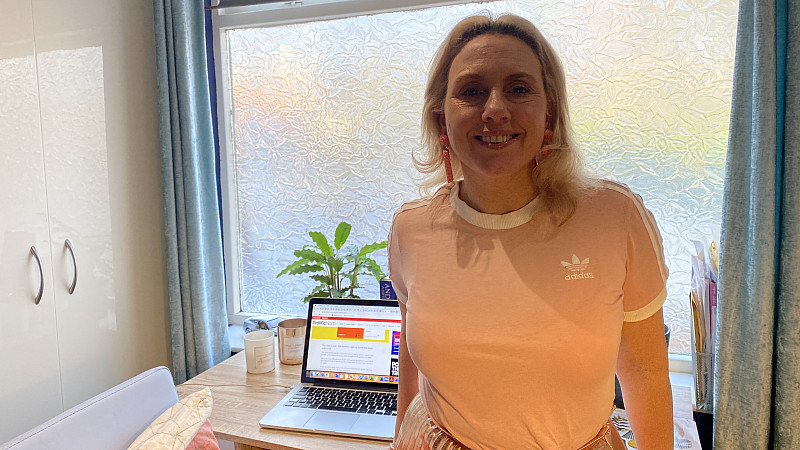 Sharon is the founder of SLBPR, a creative communications agency focused on public relations, events and social media management based in Leeds and London.
SLBPR has worked with a range of clients - specialising in the lifestyle sector - including the National Hair and Beauty Foundation, Mojo bars, Leeds International Festival, D&D London and Roxy Ballroom, hosting stylish events as well as managing PR outreach, social media, awards entries, and copywriting, among others.
Sharon founded SLBPR in 1999 and has led the team ever since, helping clients around the country. Having moved its team to WFH, Sharon shared how her home-working setup looked.
Where in the house do you work?
An upstairs spare bedroom part-converted to an office.
Paint a picture for us of the view from your window.
This room used to be a bathroom so the glass is frosted, giving no view - but it's a huge pane and lets in loads of light, which is lovely.
Immediately in front of me is the windowsill with books, plants and models of an E-Type Jag and Aston Martin - joke presents from my Dad who promised he'd buy me both for helping out with his business.
If you have one, can you talk us through your home-working daily routine?
I exercise first thing (yoga, weights or running - so middle-aged!) and then walk the dog most days. Unless I need to pop out for to collect post from the company office or do other errands, I tend to be sitting in the same place for most of the day - like most people - on Zoom calls, phonecalls, and tapping away at the keyboard, before breaking for lunch and trying to close the laptop by 6pm.
Then, I go all the way downstairs to start 'home time' with the rest of the family, sometimes have another walk, and enjoy the excitement that dinner - sorry, tea (I am from the South originally!) has become.
Which tools and technology do you rely on when working from home?
A MacBook and iPhone, good Wi-Fi, Zoom and Teams - but why is Teams so much more unflattering than Zoom!?
What do you miss most about working from an office?
People. That interaction with others in person is invaluable. Working in semi-isolation for long periods, I do think, stunts creativity. I miss all those side conversations that generate great ideas. It's harder to replicate on video calls.
Also bumping into people - our offices are both based in busy locations (Leeds city centre and Shoreditch), and it's having those quick conversations which translate into ideas, projects, introductions and new work - and just walking around areas which inspire.
What tips do you have for increasing productivity while working from home?
I haven't seen any change in productivity since working from home - if anything, I think lots of people are working longer hours. The emphasis should be on making sure everyone's mental health is looked after including our own.
I really struggled with the first lockdown so I made of point of creating a lovely space to work in, and I'm lucky enough to leave the room at the end of the day. I think everyone should try and make their working space include something they love, a little bit of luxury or whatever works - burn a candle, have photos of friends and family nearby - then importantly, 'close' it away at the end of the day so the space returns to a dining table, corner of the bedroom, etc.
I'm also a great believer in getting up and dressed in the morning - it changes your mindset, puts you in work mode - then you can get changed again at the end of the day. Take proper breaks and get outside - even if the weather is miserable, a walk will make you feel better. And talk to people! Pick up the phone or message, don't rely on email. Obviously I'm in PR so I think as communications professionals we should be talking to journalists, contacts and clients every day.
Will you look to work from home more in the future?
As a company we made the decision after the first lockdown that where possible we will work from home Monday and Fridays, and spend the rest of the week in the office.
How do you think the workplace will change in the future?
Working hours will become much more flexible - people coming into the office later to avoid rush hours, and I think working from home will just become part of the norm.
One of our clients is an architecture firm, and we've been discussing with them how future residential builds will include communal working spaces so people have the choice of being in their actual apartment or alongside others, to avoid isolation when working from home. Offices will obviously still exist, but I don't think they will ever be used at the capacity they were before the pandemic. Instead, they will be more flexible spaces.