29 March 2016
Regional publishers want BBC to pay for court and council journalists, report claims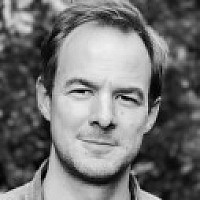 Local publishers are calling on the BBC to pay for their journalists to cover court and council reporting, according to reports.
The Times claims that publishers represented by the News Media Association are seeking £14m a year from the BBC's licence fee income to cover public service reporting.
The move would represent something of a u-turn from the regional publishers.
Last September, the BBC unveiled plans for a Local Accountability Reporting Service that would allocate licence fee funding to invest in a network of 100 reporters across the country would produce content available to all "reputable" news organisations.
The proposal was however rejected by publishers who objected to the idea of BBC journalists working in their newsrooms.
Under the new proposal, it seems that reporters would continue to be employed and controlled by the publishers themselves.
A source "familiar with the discussions" told The Times: "In leaner newsrooms, staff covering council and planning meetings are being cut. This would pay for journalists to cover these. These journalists would sit in our newsrooms and we would manage them but the BBC would pay for them."
A spokesperson for the NMA denied that the move represented a u-turn, but was part of an "ongoing discussion with the BBC".