23 July 2015
Six regional Trinity Mirror websites suffer monthly traffic decline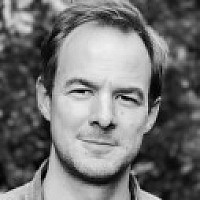 Online traffic to six of Trinity Mirror's regional news websites in the North fell in June.
The largest month-on-month decline came at Newcastle daily The Journal's site, with the number of average daily users dropping by 13.1% to 12,727.
Visitors to the MEN website fell in June
Visitors to The Chronicle's site rose 11.7% to 218,334 average daily users, helping to explain Trinity's decision to merge the Journal with the Chronicle earlier this month.
Perhaps reflecting the boost given by the general election and the end of the football season in May, June also saw declines for the Manchester Evening News (down 7.6% to 573,342 users a day), the Teesside Evening Chronicle (down 6.7% to 94,144), the Huddersfield Daily Examiner (down 3.9% to 47,895) and the Southport Visiter (down 11.8% to 9,274).
However, the Liverpool Echo was up over 9% month on month to 467,766 users, and the Chester Chronicle enjoyed a record month.