21 July 2014
Former Daily Post journalist Malcolm Handley dies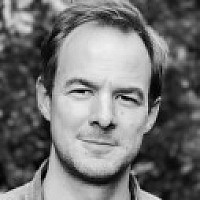 Malcolm Handley, the former Liverpool Daily Post business reporter turned freelance arts and travel writer, has died suddenly at home.
We've not yet been able to establish the cause of death.
Malcolm Handley
Handley began his career as a journalist in Lancashire and spent a decade on the Liverpool Daily Post business desk, notably as transport correspondent, before leaving in 2000 to pursue a freelance career.
He specialised in travel and the arts, especially theatre, and was still submitting theatre reviews for the North Wales Daily Post until recently.
The paper's editor, Mark Thomas, said: "I worked alongside Malcolm when he was a reporter in our Liverpool newsroom, and he was still writing regular freelance arts reviews for us at the Daily Post in North Wales up to a couple of weeks ago.
"I was shocked and saddened to hear of his untimely death at such a relatively young age, as I know many of his former Daily Post and Echo colleagues will be.
"Malcolm had a great sense of humour, an essential ingredient for us Everton supporters, and was a gifted writer and a thoughtful and talented reporter. He will be greatly missed."
Handley also worked shifts on the Sunday Express subbing desk in Broughton, as well as writing travel reviews for the paper.
It's understood he left Liverpool about 10 years ago and had been living in Manchester with his partner Jan Brierley, also a journalist, who co-incidentally works at the Express operation at Broughton.