17 June 2014
Local publisher Danny Lockwood has assault conviction overturned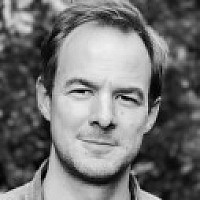 Newspaper publisher Danny Lockwood has had a conviction for headbutting a man outside a Dewsbury pub overturned by a judge.
Lockwood, publisher of The Press newspaper in Dewsbury as well as rugby league title League Weekly and Yorkshire Golfer magazine, was originally found guilty of assault in February and sentenced to 150 hours' community service.
Danny Lockwood
But during an appeal hearing at Leeds Crown Court on Friday, Judge James Spencer QC overturned the conviction, saying he did not believe the headbutt had been deliberate.
The incident, on April 20 last year, came about when Lockwood became involved in a row with Liam Ellis about the contents of his newspaper.
Representing himself during the trial, Lockwood said that Ellis had become loud and threatening, branding him and The Press "racist".
Summing up, Judge Spencer said it was reasonable to believe that Mr Lockwood thought he was in danger of "imminent attack" when he saw Mr Ellis.
"We are also satisfied so that we can be sure that there was no deliberate headbutt. In all the circumstances... we feel that it is entirely reasonable for him to have perceived to have been in danger. And therefore his reaction was reasonable and lawful."