02 May 2014
North West jobs now at risk as Newsquest plans further subbing moves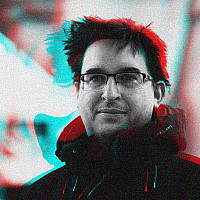 Around 30 jobs in the North West are at risk, as Newsquest seeks to further centralise its subbing operation in Wales.
It follows a similar operation in the North East, which ultimately led to strike action.
Staff were told yesterday that a number of jobs, including 17 subeditor roles in Blackburn and 6 in Warrington were at risk.
"It is our belief that the strength of a local press is founded on its connection to the communities it serves. Critical in this relationship is a clear understanding of the locality," said Chris Gee, FoC Blackburn.
"Our papers should be produced in the heart of the communities they serve, not hundreds of miles away. Here in Blackburn, we have a dedicated and hardworking subbing team whose professionalism in producing the Lancashire Telegraph, Bolton News, Westmorland Gazette and associated titles, has never been called into question.
"What is the sense of dismissing this skills base, some of whom have decades of newspaper experience? This decision will cause hardship and unemployment for many sub editors because of a decision that is wholly unnecessary."
In the North East 25 production roles went to Newport. Newsquest stated that no compulsory redundancies were involved in that move and journalists had a choice between working in Wales and taking a redundancy package.
"The move to destroy local subbing by Newsquest in the North West, before even the full damage at sister operations in York, Darlington and Bradford has been completed, shows sheer desperation by the company to continue swinging the cost-cutting axe while rivals start to invest in editorial," added Chris Morley, NUJ's Northern & Midlands organiser.
"I'm sure the workers at the Newport hub are doing their absolute level professional best to keep up quality but with the vast array of titles flying their way for subbing, it is clearly an impossible task. Our members at Blackburn and Warrington are angry now and we will do all we can to support them at this critical time."
The Union called on politicians and the local community to "defend local news," while Chris Gee added:
"It is impossible for Newsquest management to underestimate how strongly our members feel and the action we are prepared to take to challenge the nonsensical path the company has chosen."
We are awaiting a comment from Newsquest.