17 February 2014
Strike journalists "may be in breach of contract", Newsquest warns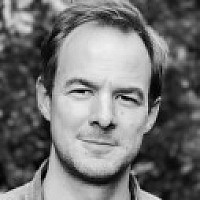 Regional publisher Newsquest has sent a letter to journalists warning them that they may be in breach of contract if they go on strike as planned tomorrow.
Staff at Newsquest titles including the Northern Echo, Darlington and Stockton Times, York Press and the Bradford Telegraph will take action for 24 hours in protest at the production of their newspapers being transferred to South Wales.
The National Union of Journalists claims that more than 20 jobs are at risk in total across the three Northern sites.
However, Newsquest says the strike ballot is invalid on the grounds that the union "failed to provide the company with the correct notification".
Journalists from the Darlington and Stockton Times are involved in the strike
As reported by Hold the Front Page, a letter was sent by managers to all editorial staff at the three centres on Friday.
It read: "We note with regret that the NUJ have balloted their members for industrial action in relation to the current restructure proposal and have decided to take strike action on Tuesday 18 February. We believe that the action is unnecessary and counter-productive.
"We must make you aware that the company has grave concerns as to the validity of this ballot paper.
"On review of the balloting process, the company believes the ballot is invalid due to the fact that the union has failed to provide the company with the correct notification, in that this restructure is a TUPE transfer and employees have a choice as to whether they transfer to Newport, where there are enough roles for those wishing to continue their employment with the company.
"However should the employees choose not to transfer they may opt for a payment with a settlement agreement. No employee will be made compulsorily redundant by Newsquest (Yorkshire and North East) Ltd as stated in the ballot paper.
"Therefore, for the avoidance of doubt, in the event that you decide to take part in the industrial action you may not receive the statutory immunity and may be in breach of your contract of employment with us.
"The company will make a deduction from the salaries of those taking part in any industrial action."
The NUJ, which claims that 10 jobs are at risk in Bradford, five in York and 10 in Darlington, accused the company of trying to intimate staff.
General secretary Michelle Stanistreet added: "There has been a very strong vote to go on strike. It is crazy to produce a Yorkshire paper more than 200 miles away in another country."