31 January 2014
Darlington Newsquest journalists vote to strike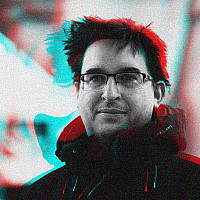 The National Union of Journalists has announced that its members on Newsquest titles in Darlington have voted in favour of strike action.
It follows a decision by Newsquest to move The Northern Echo's production to Wales. 
11 staff are currently under consultation in a number of full and part-time editorial jobs. Five new positions will be created, but, the remaining staff have been given the option of transferring to Newport in Wales.
75% of those who returned their paper voted for strike action and 93% for action short of a strike.
"We are delighted to get such a strong vote in favour of industrial action. It clearly shows the strength of feeling among members against the proposals to transfer the work to Wales and potential redundancies. We, along with the York and Bradford chapels, will continue to fight to retain members' jobs and keep production of our valued publications in the North," said a spokesperson at the Darlington chapel.
The Darlington titles effected are The Northern Echo, Living Magazine, Darlington & Stockton Times, Durham Times, Advertiser series and Northern Farmer.
"People are angry at  the proposed moved to Newport which they believe will significantly diminish the quality of the papers produced and their connection to the local communities, create impossible workloads for those staff who are left and cause distress and hardship to those who lose their jobs," added Jane Kennedy, assistant organiser Northern and Midlands region.
"The callous way this has been handled has left hard-working and dedicated journalists feeling as if they are no more than numbers on a balance sheet. The strength of the result shows that they wanted their voices to be heard loudly and clearly that enough is enough. We look forward to the ballot results in York and Bradford next week and have every confidence that they too will produce a yes vote."
A further ballot is taking place in York and Bradford, but this doesn't close until 5th February.