05 September 2013
Former Sheffield Star editor pays tribute to staff as he takes up Yorkshire Post job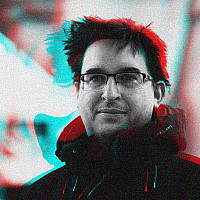 Jeremy Clifford has thanked his "wonderfully committed and professional" staff at the Sheffield Star as he takes up a new role as editor of the Yorkshire Post and Yorkshire Evening Post.
He said about the staff he was leaving in Sheffield:
"A wonderfully committed and professional team, with many, many years of experience who have helped to guide me to make the right decisions for your newspaper and digital platforms. They can be challenging! And often are! But they are also a dedicated team with vast experience and immense pride in the newspaper."
Clifford was editor of the paper for 2 and a half years, having joined from the Northamptonshire Evening Echo and he added that he would miss The Star:
"A great newspaper fighting for its voice among the growing noise of other publishing platforms. But loved by so many readers - and disliked by a few who like to take a snipe at it - that is your right- but we always try to do our best in reporting the news, sport and features. We outpublish every other media organisation in this region, with not only news, features and sport, but also supplements, listings, columnists, nostalgia, entertainment, people supplements, education.... the list goes on. We have to take difficult decisions every day and do this with the knowledge of our marketplace and readership. I think we get it right most of the time.
"So thank you for your support and please continue to support those who work so hard to fulfil the role that this newspaper does and this city deserves."
He succeeds Peter Charlton at the Post and faces a tough first few days, following the news that a number of 'senior staff' at the paper had applied for voluntary redundancy.