19 August 2013
Trinity Mirror Sport Media signed up by Manchester United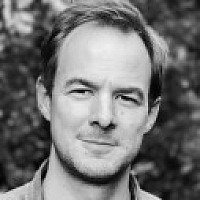 Trinity Mirror Sport Media has secured a three-year contract with Manchester United to produce the club's matchday programmes and monthly magazines.
Sport Media won the contract off London-based publisher Programme Master.
The United Review will now be produced by Sport Media
It now has publishing deals in place for United, Chelsea, Arsenal, Tottenham, Everton, West Bromwich Albion, Aston Villa and Celtic.
Ken Rogers, managing director of Sport Media, said: "Our new summer signings, every one of them hugely impressive in their own right, combine to make Sport Media the UK's leading service provider for official football products.
"I'm so proud of our team and everything we have achieved over the past decade.
"This is a really competitive area, but our award-winning products, combined with our vision and account management strategy, have enabled us to go from strength to strength."
Sport Media was launched in 2001 to respond to the changing face of the football market place.
Rogers added: "The old Saturday football pinks had served our newspapers well for over a century, but the age of the Premier League, the changes to kick-off times to accommodate big TV games, and the rise and rise of the internet meant that we had to be visionary and ahead of the game."
Steve Anderson-Dixon, managing director of Trinity Mirror North West, Manchester and North Wales, said: "The level and quality of these contracts reflects just how high Sport Media has set its publishing bar.
"In the months ahead we will continue to use all of our business strengths to explore exciting new opportunities at club and international level."