29 July 2013
We Love the Web looks to Australia for clients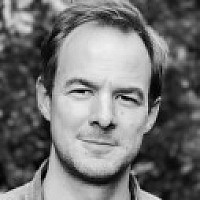 Digital marketing agency We Love the Web has picked up a raft of clients Down Under as it takes advantage of the strong Australian dollar.
The Hebden Bridge-based company is working with weight loss brand Celebrity Slim, sports nutrition company Redbak and women's fitness supplement brand Ladybird.
We Love the Web's Frank Fenten
Frank Fenten, managing director, said: "We've been building our Australian portfolio for over a year. With quantitative easing our currency is worth 25% less than it was a couple of years ago. We were good value for Australian companies back then so the savings are phenomenal now.
"Outsourcing contracts to the UK is often a cheaper option than local recruitment. The significant time difference can be a challenge but with good planning and organisation, the opportunities are fantastic."
He added: "There are occasions when a client in Australia needs local cooperation. We can partner with local suppliers but sometimes we're just too far away and too disconnected. We try to be as straight as possible, tell them when it won't work and that wins us a lot of respect."
We Love the Web, which last year recorded 17% growth, is currently developing Celebrity Slim's Australian site.
Now with nine staff, it also works with UK clients including specialist pet nutrition firm Vetark, Kellogg's and Land Rover.