16 April 2013
Regional paywalls are on the way, admits publisher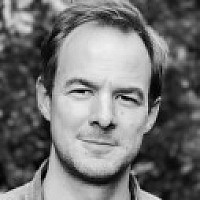 The chief executive of Carlisle-based CN Group has revealed his intention to introduce online paywalls on its newspapers' websites - which include the Cumberland News and North West Evening Mail.
Robin Burgess told industry leaders during a speech at the Society of Editors' Regional Conference in the West Midlands that he was "fairly certain" it would happen.
Robin Burgess
He said: "For some time I have thought that we can't continue giving our content away. The reader must pay."
He added that charging subscribers was a key component of his future vision, and although he had not decided on a timescale, was "fairly certain it's going to come".
Burgess's admission reflects a growing trend among publishers, both regionally and nationally.
The Daily Telegraph has recently followed The Times and the FT in introducing an online subscription model, with The Sun set to follow this summer, and in the United States more than 300 publishers have erected different versions of paywalls in the past two years.