21 March 2013
Wikipedia founder and Martha Lane Fox join Accelerate line up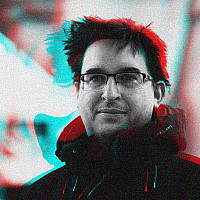 Wikipedia's founder, Jimmy Wales and Martha Lane Fox CBE, the co-founder of lastminute.com are among the high profile names to sign up to new Liverpool business festival, Accelerate.
The event, dedicated to high-growth businesses, takes place this June and will feature speakers from the culture, media and sport sectors. It's being described by Liverpool Vision as a "boot camp" for businesses.
More than 1000 firms are expected to attend and it will also feature the inaugural meeting of the Accelerate 250, the UK's "vital 6% of businesses which create more than half of the nation's new jobs and have the greatest growth potential."
Each one has been nominated by leading business figures and they were invited to take part in the festival by Sir Terry Leahy, the former chief executive of Tesco, who's now patron of Accelerate 2013.
"Last year's Global Entrepreneurship Congress was an inspiring event, acknowledged by its founders as the best ever, and which underlined the city's commitment to support business and invigorated the entrepreneurial debate in the UK and across the world," stated Max Steinberg, chief executive of Liverpool Vision.
"I said at the time that we would continue to be ambitious and would host an annual festival of entrepreneurship here in Liverpool and Accelerate 2013 is that legacy. It will be the first ever flagship festival for the UK's high potential businesses and Liverpool is the ideal host city having again become an internationally renowned hub for trade and industry.
"The lineup of speakers is truly outstanding, led by Jimmy Wales and this will be another world class event inspiring businesses to take the next step and helping to secure Britain's recovery."
A fringe programme will take place over the 3 days leading to the main summit and confirmed speakers include:
·         General Sir Michael Jackson, former Chief of the General Staff
·         Lord Young, Prime Minister's Enterprise Adviser
·         Ajaz Ahmed, Founder of AKQA
·         Sherry Coutu, Serial Entrepreneur
·         Lord Bilimoria, Chairman of Cobra Beer
·         Julie Meyer, Founder & CEO of Ariadne Capital
·         Ed Wray, Founder of Betfair
·         Renaud Visage, Co-founder of Eventbrite
·         Paul Lindley, Founder of Ella's Kitchen
·         Philippe Legrain, Independent Economic Adviser to European Commission President
·         Doug Richard, Founder of School for Startups
·         Charles Morgan, Managing Director of Morgan Motor Company
·         David Richards, Founder of WANdisco
·         Dr Shailendra Vyakarnam, Director, Centre for Entrepreneurial Learning, Cambridge Judge Business School
"Great job Liverpool for hosting a festival with such a clear focus on high-growth businesses. These are the businesses that are transforming communities and countries all over the world with their ambition and performance – and it is imperative that we lend them the continued inspiration and support they need," said Wales
"We built Wikipedia on the principles of collaboration and the free exchange of knowledge. Accelerate 2013 embodies the best of this collaboration – and the transformative power of the knowledge it can bring. I am thrilled to be a part of it and I can't wait to meet the stock of talented businesses that will be there."
This event, which takes place 24th-27th June is seen as a stepping stone to the International Festival for Business 2014. That will be a 61-day expo of events across the Liverpool city region, which is expecting to bring £100m of inward investment to the UK and 250,000 visitors to Liverpool.