15 January 2013
Mighty Giant gets fierce with CBBC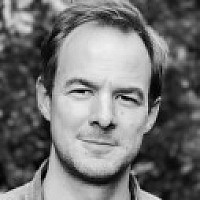 Motion design studio Mighty Giant will be providing all the graphics for CBBC's new series Fierce Earth, which starts this Thursday.
Based at Manchester's Sharp Project, Mighty Giant won a four-way competitive pitch back in September to produce bespoke 3D graphics for every episode.
Two 10-part series were commissioned and the resulting workload meant the studio had to double its team from two to four to cope.
Jonathan Ashworth, creative director, said: "It's been an amazing show to be involved with, and one where we've learnt not only a lot about how the weather works but also a lot about how our company works.
"Having a second series of 10 commissioned from the outset has allowed us to come up with a look and a brand that we felt would carry the show onwards.
"We wanted it to look exciting and for the information to be clear to the target audience, but we also wanted to produce a look that would keep it modern. We have a good relationship now with CBBC and are looking forward to the next year working with them."
Other current projects include BBC2's Racing Legends, a short film for Save The Children and two other CBBC shows.