21 January 2013
Johnston Press relaunches Yorkshire Evening Post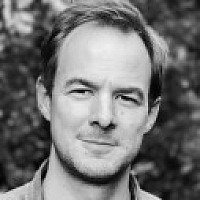 The Yorkshire Evening Post has today relaunched in the latest stage of a wholesale transformation of all 170 paid-for titles owned by Johnston Press.
The relaunch will include a new look and a series of new supplements including The Match, Style, WOW 247 and local football pull-out The Goals.
Peter Charlton, editorial director of Yorkshire Post Newspapers, said: "The relaunch is important to the future of the Evening Post. It improves our connectivity with our readers; adopts a more campaigning stance and underpins our position as being the paper for Leeds.
"We have developed daily platforms ranging from fashion to football and there is more co-ordination between our print and online offerings. We hope readers will find the paper brighter and fresher – and it's great to have something to shout about in the regional press."
Last spring, Johnston Press announced it was relaunching all of its titles and switching five daily newspapers to weekly publication.
The programme was supposed to be completed by November but was delayed to ensure all journalists had the right technology to ensure the necessary improvements in content.
This technology appears to include a new laptop, mobile phone and Google Mail account for all 1,700 Johnston Press journalists, while all editors will receive an iPad.