30 January 2015
Citypress gets international PR brief from Odgers Interim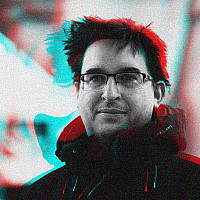 Citypress has won a competitive pitch to handle the international PR for executive search firm, Odgers Berndtson.
The Manchester agency will be working specifically for Odgers Interim, which identifies and places directors and senior managers in private, public and not-for-profit businesses.
"We were impressed by Citypress' understanding of our proposition as a force for transformation and the strategic issues facing our key sectors," explained Grant Speed, managing director of Odgers Interim.
"As the UK's leading interim management provider, Odgers has an opportunity to take ownership of executive interim appointments as a solution to the many challenges facing leadership teams, from regulation and reform to internationalisation and market disruption."
The firm has its headquarters in London and offices in Canada and Australia where it's planning further international expansion.
Citypress' role will be to use media relations, content creation and social media to promote the value of executive interim appointments to overcome short-term business challenges.
The account will be led by Martin Currie and account director Alastair Henry.