31 July 2014
Creative Spark promotes airport parking with new M.A.G campaign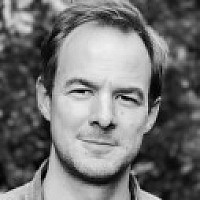 Creative Spark has unveiled a new multi-channel campaign for Manchester Airports Group (M.A.G) to promote its car park facilities.
The Manchester agency has worked with M.A.G - which operates London Stansted, Bournemouth and East Midlands Airports as well as Manchester - on a variety of on and offline campaigns throughout a three-year relationship.
Some of the campaign creative
The new campaign is aimed at raising awareness of the ease, safety and comfort of airport parking, and explores the idea that the car is at the centre of every journey.
Bespoke photography is enhanced using hand-crafted 3D visualization techniques, and the campaign will be displayed using a variety 'out of home' media channels throughout the UK.
"Every project has had to be high impact with M.A.G's trademark premium finish. We've achieved this with our latest car park campaign, using advanced 3D visualisation to bring the concept to life.
"There are various versions of the creative, ranging from city breaks to family holidays, demonstrating the usability of car parks for a varied demographic," said Neil Marra, Creative Spark's founder and creative director.
"Creative Spark continue to provide fresh and effective multi-channel creative campaigns, and the new car park campaigns continue this theme. Importantly, results suggest their approach to multi-media design is working for us."