29 April 2014
Echo PR handed CityCo brief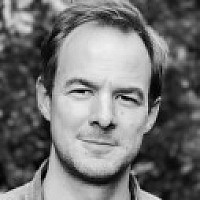 Echo PR has been appointed by CityCo to handle PR for the city centre management company and its programme of projects and events.
The Manchester agency has also been appointed for a further 12 months to provide PR support for The Heart of Manchester BID (Business Improvement District), which is managed by CityCo. It originally won the account after a two-way pitch last year.
Echo PR's Anoushka Done
Echo's remit is to deliver B2B campaigns to raise awareness of the benefits available to members alongside promotion of CityCo's programme of events such as CitySessions and CityConversations.
It will also be looking to raise awareness of CityCo's involvement in city-wide initiatives and events, including the Manchester Picnic.
Its work with The Heart of Manchester BID will involve positioning Manchester as the UK's leading regional shopping destination.
Vaughan Allen, CityCo's chief executive, said: "The team at Echo have impressed us over the last six months by consistently generating relevant media coverage for the BID and were the natural choice to help drive awareness of CityCo's work as we continue to expand our networks, city centre initiatives and events programme for members."
Echo PR director Anoushka Done added: "Our role is to increase awareness of the key role CityCo plays within Manchester while promoting the benefits of becoming a member to businesses, whether big or small, wanting to expand and enhance their activities."
Echo PR already works with Spinningfields, The Avenue, Old Granada Studios and casino Manchester235.