09 December 2013
Pickled Walnut and Adlib at the double for world darts event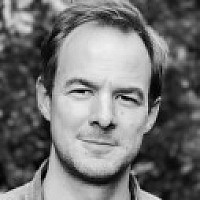 Liverpool companies Pickled Walnut Events and Adlib have secured a joint contract to manage the British Darts Organisation's (BDO) first World Trophy in Blackpool.
The event, which will take place at Blackpool Tower from February 4 to 9, comes just weeks after the pair launched a new joint event management service.
The BDO World Trophy will attract more than 1,000 competitors and up to 14,000 spectators from around the world.
Pickled Walnut's Mike Hughes
Mike Hughes, director of Pickled Walnut Events , said: "We are delighted to be working with BDO Events on the World Trophy, which will be the first tournament in a year-long festival of darts. It's a fantastic start to the partnership.
"Darts is continuing to grow in popularity and the World Trophy will be a chance for fans to witness a live event in the stunning Blackpool Tower environment."
The World Trophy is the first in a year-long programme of events culminating in the Super Series in July.
Scott Newhouse, BDO Events managing director, said: "We are so excited about the World Trophy and to be working with Pickled Walnut Events and Adlib.
"The launch of this new competition and the sizeable prize fund is the right direction for the BDO, which will see men and women competing for this new title in the first of what is going to be an exciting year of new tournaments in the darts world."
Pickled Walnut Events was formed earlier this year as part of Birkenhead-based catering group Pickled Walnut and has already picked up a three-year deal worth £750,000 with Grange Park Golf Club in St Helens.