19 January 2016
Johnston Press to put "a number of brands" up for sale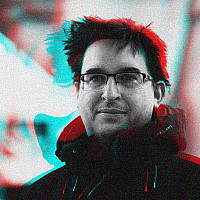 Johnston Press has announced that it is exploring the sale of a number of brands that "are not part of its long-term future."
In a trading update this morning, it said that this was part of a review of its portfolio and that these brands "fell outside its selected markets, do not match the audience focus, or do not offer the levels of digital growth sought by the Group."
A process has already begun to explore their sale, with proceeds being used to fund "on-going investment in preferred markets and to further deleverage the Group."
The publisher has around 250 publications, including 13 dailies, almost 200 paid-for weeklies, 38 free titles and a handful of lifestyle magazines.
The statement to the Stock Exchange covered its financial year year to January 2nd and showed that its underlying EBITDA, and net debt were in line with expectations.
Total revenues fell 7% year on year; digital was up 12%; publishing fell 8%; print advertising revenues were down 12%.
[Pictured - Johnston Press chief executive, Ashley Highfield]